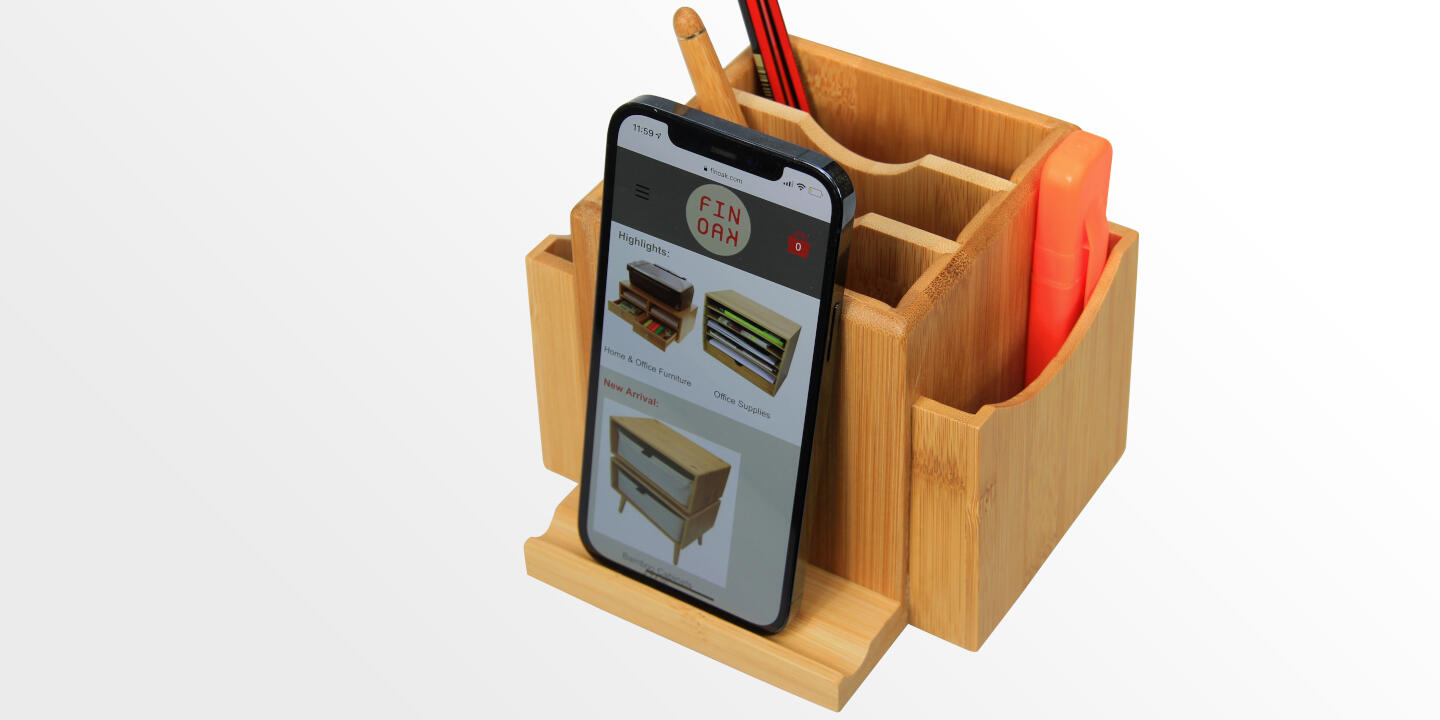 Revolving Desk Tidy, Phone Holder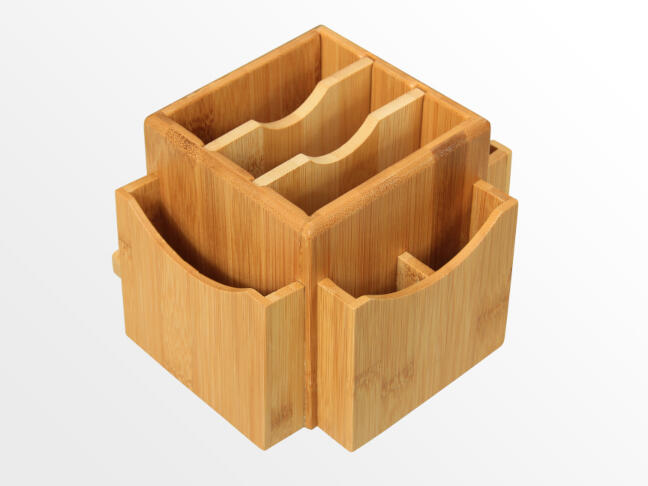 This Bamboo Revolving Stationery Organiser is a perfect way to keep gadgets, craft supplies, stationery, notes, makeup/hair accessories, and much more.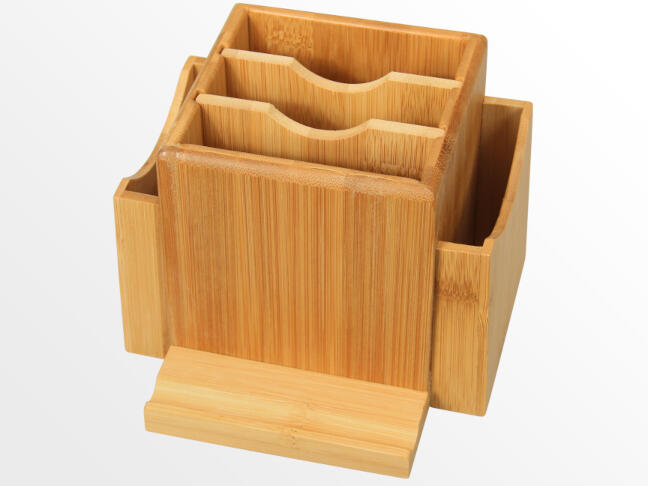 Several different compartments for extra sorting capabilities ensure that your items will be kept neat and tidy.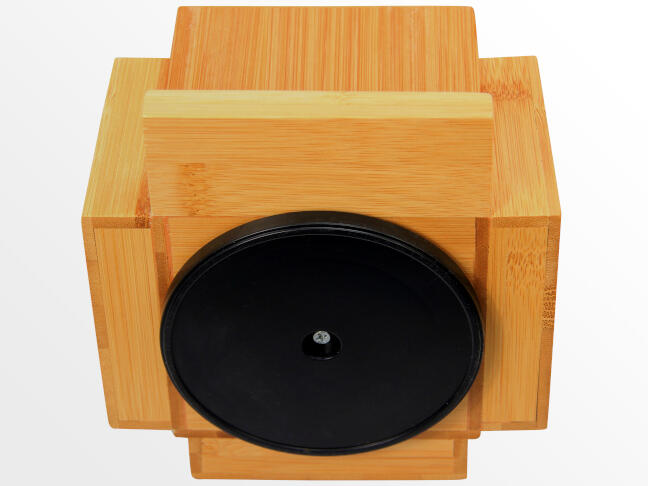 You can access your items easily by turning the organiser whichever way you need. Sturdy revolving wheel and fixings guarantee the organiser's durability - easily withstands everyday wear and tear.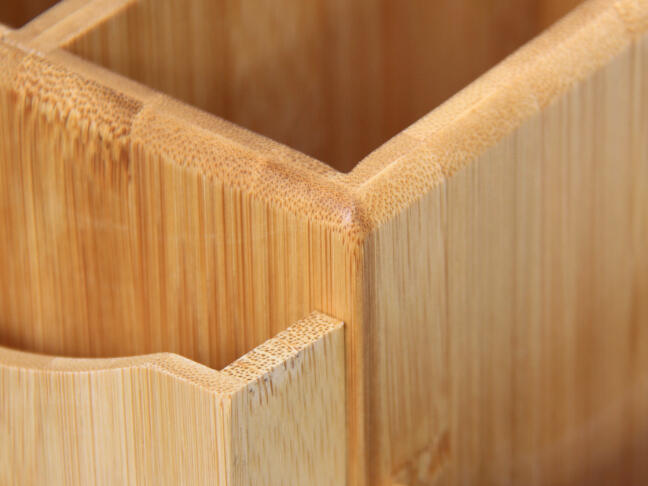 A golden bamboo colour. Stationery Organiser is made from compressed and glued bamboo bars. As with all our products, this bamboo has been specially varnished to protect against water and to make cleaning easy.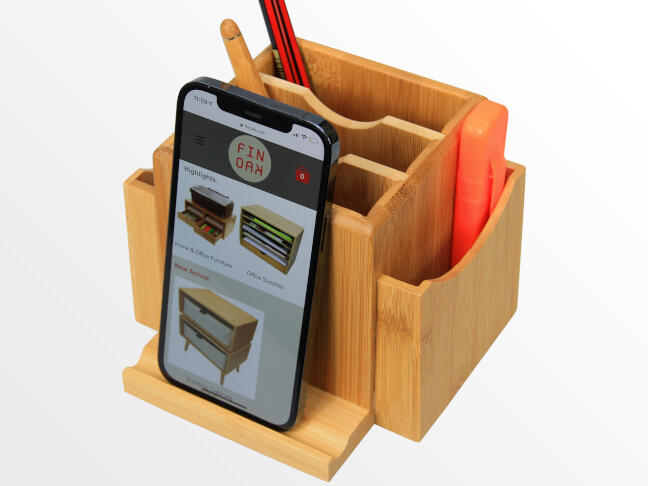 It has a special compartment which is designed to keep your mobile phone at hand.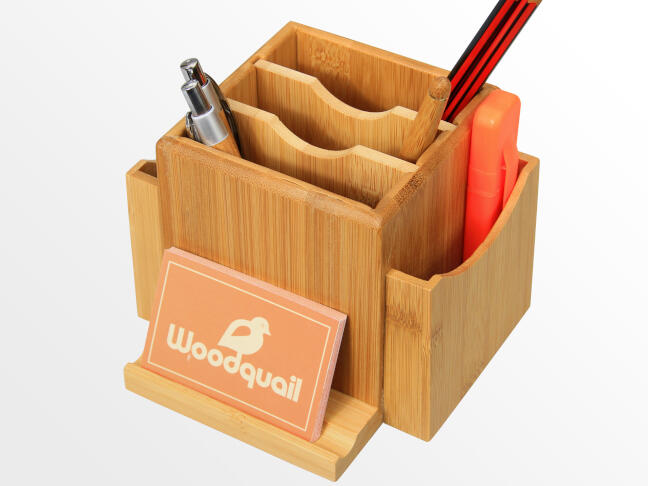 Perfect to use in the office - great for storing clips, stationery, writing accessories, telephone, cords, etc.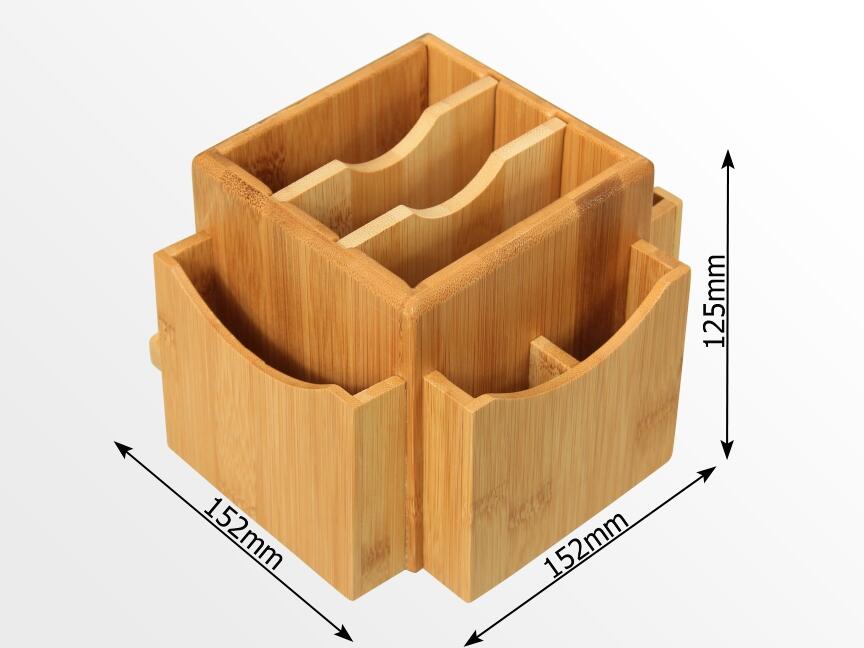 Customer Reviews