Set of 2 Bamboo Plate Racks Pot Holders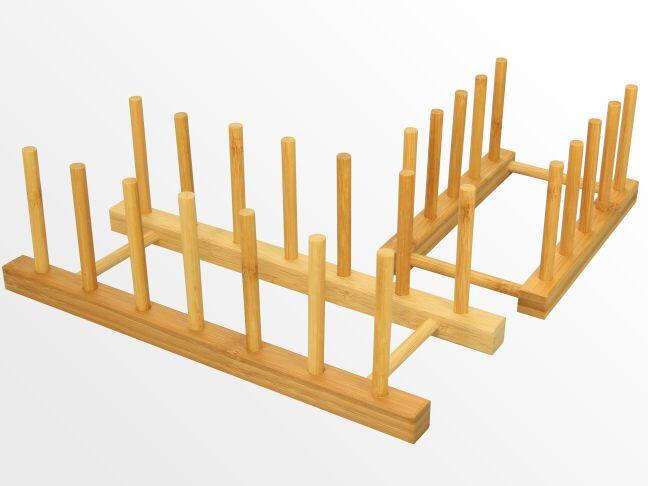 Set of 2 Racks: 4 and 6 Slots.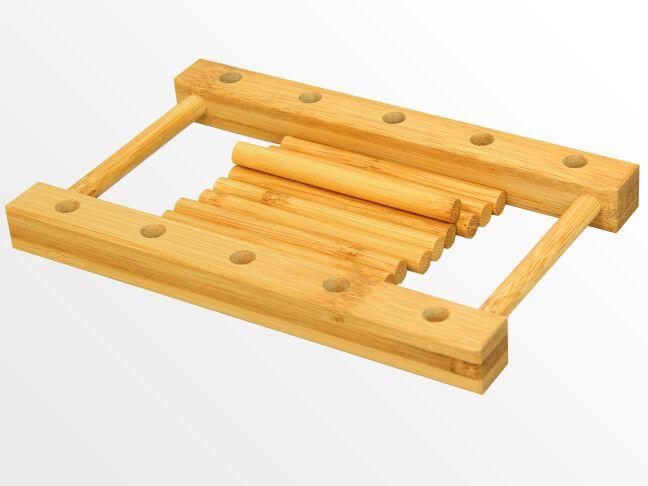 Easy to assemble.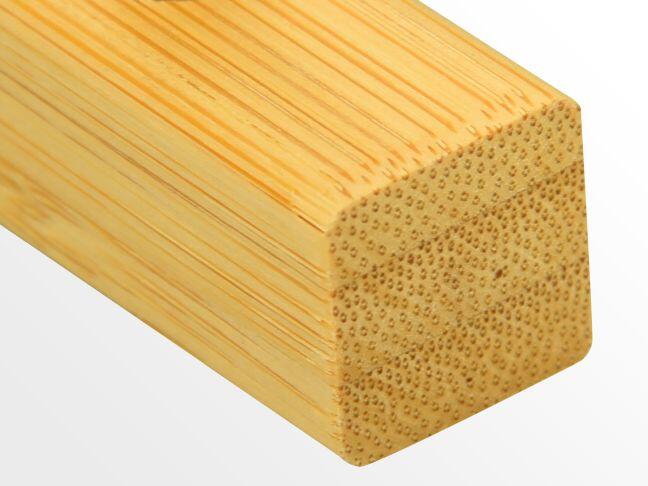 It is made from compressed and glued bamboo bars. As with all our products, it has been specially varnished to protect against water and damp to make cleaning easy.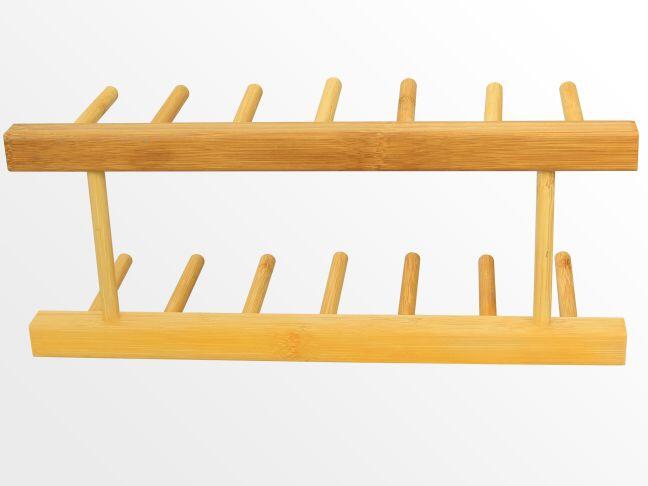 A golden bamboo colour.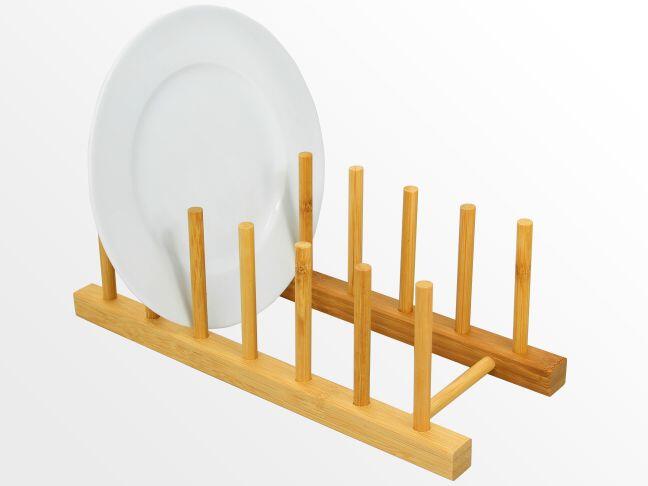 It is ideal for keeping plates organised and at hand.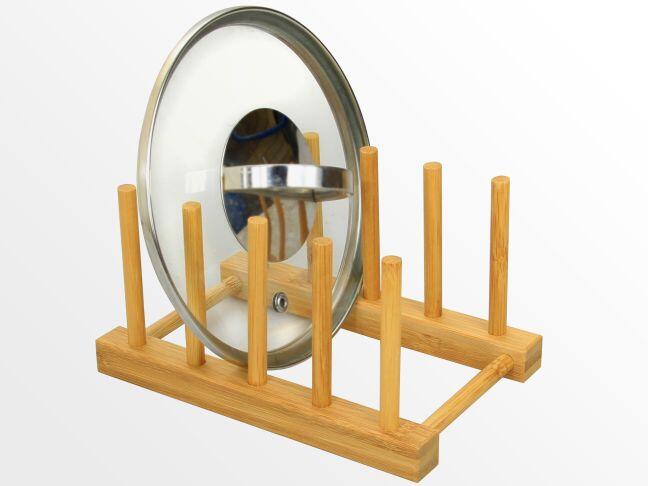 Perfect for storing lids or cutting boards.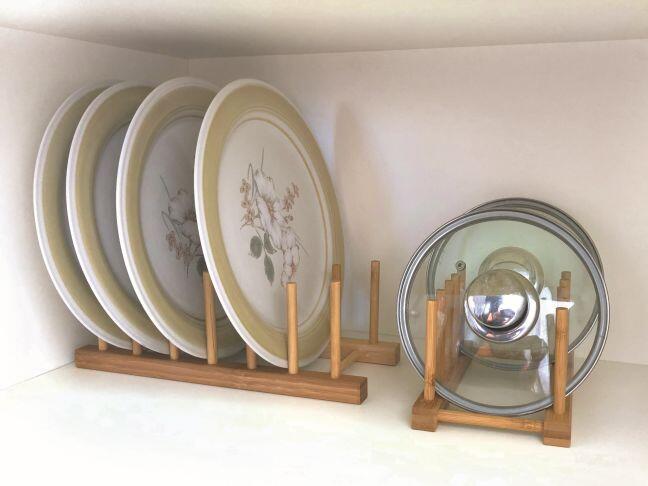 Can be used in a cupboard as well.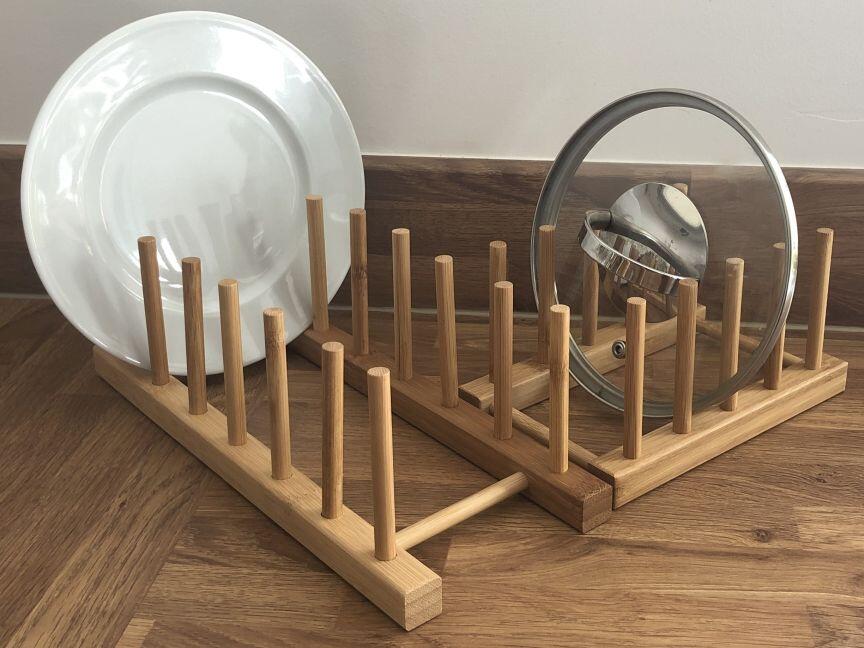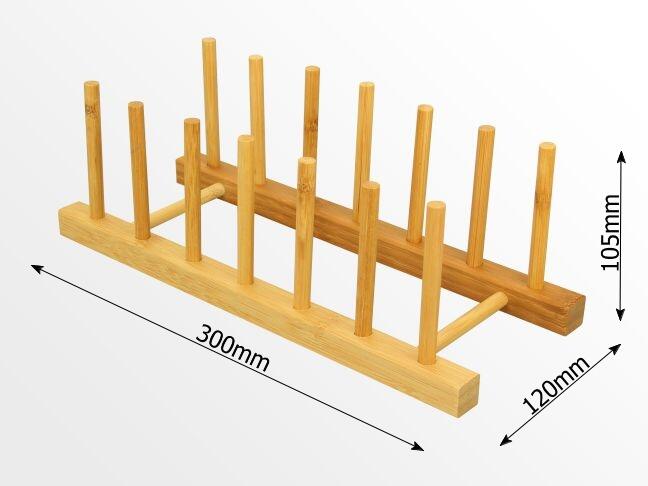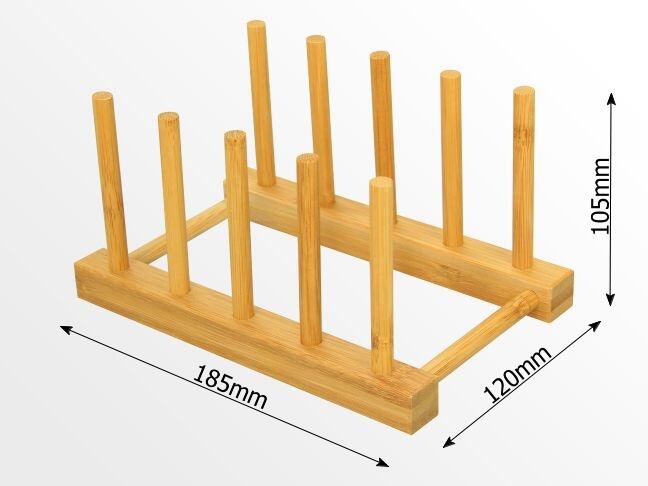 Customer Reviews