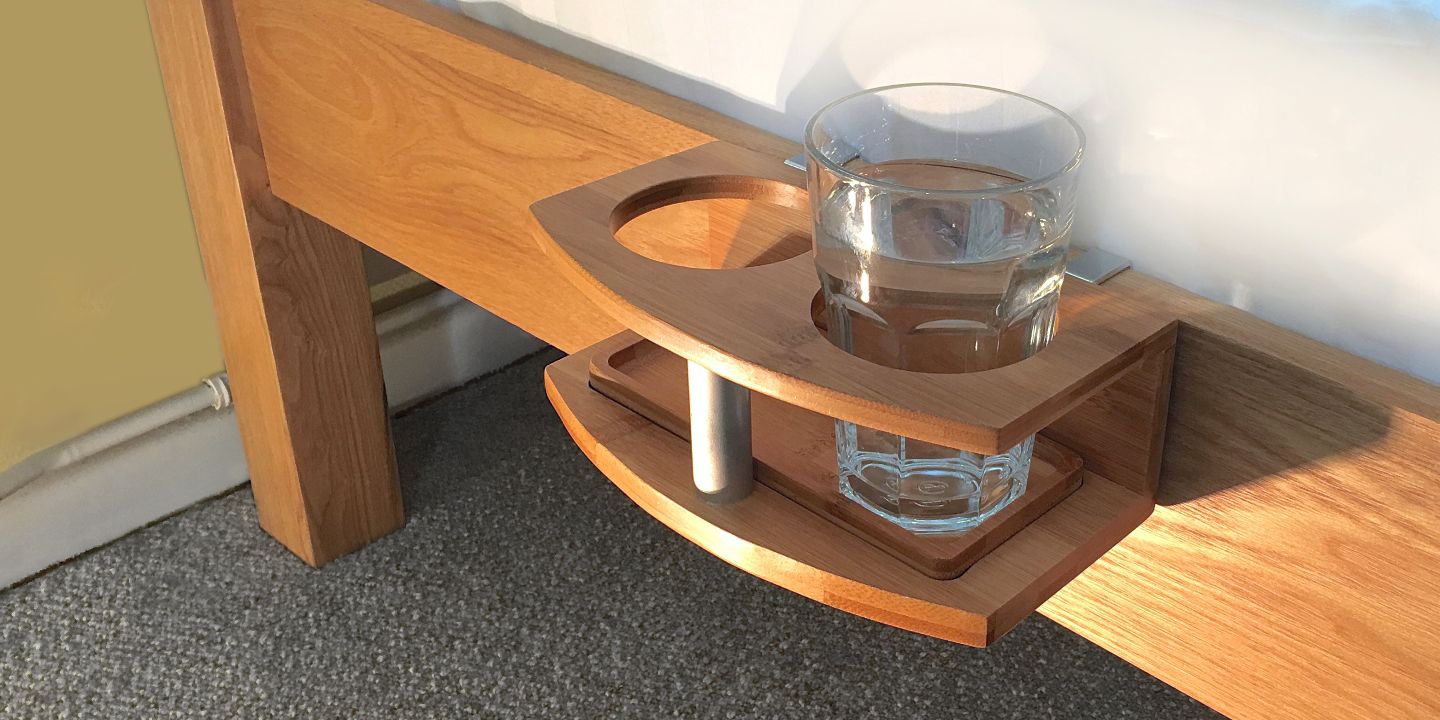 Clip on Bedside Cup Holder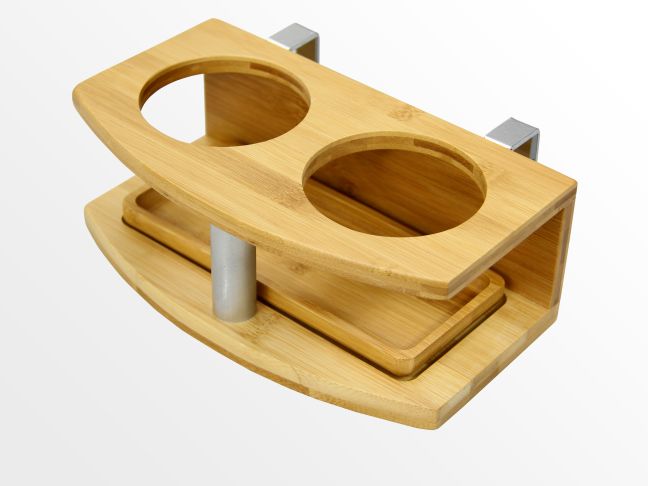 This bamboo cup holder keeps cups and bottles from falling off, ideal for tight spaces. It is a very useful little accessory, suitable for the adults and kids bedroom.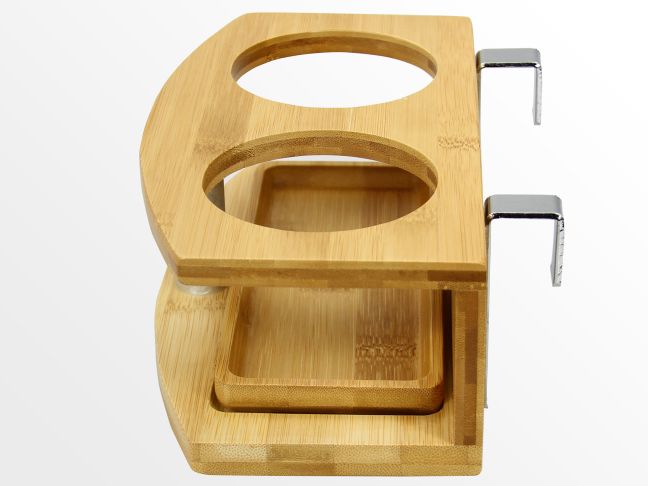 The hanging shelf has a simple construction that offers a practical and easy solution to an everyday application. Two hooks on the shelf allow to clip it easily onto the standard bed back, side or rail.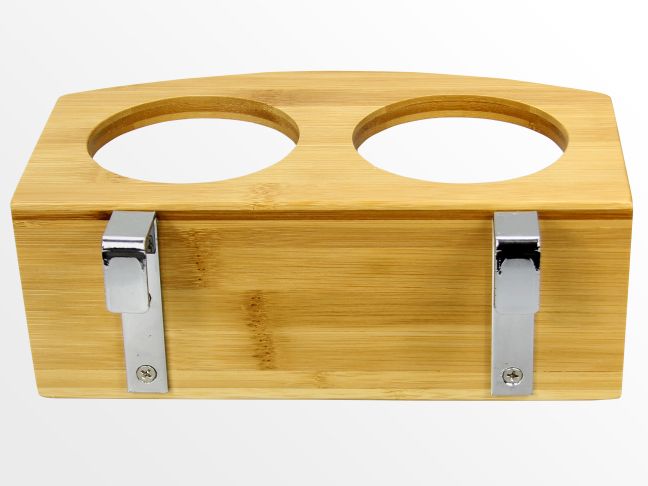 The shelf can be moved along the rail of the bed. It's a good shelving idea in a small bedroom, where using bedside table is impossible.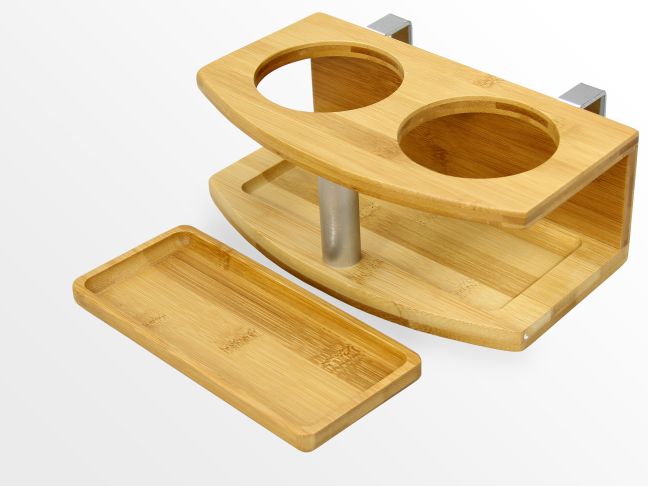 Removable tray allows it to be conveniently washed.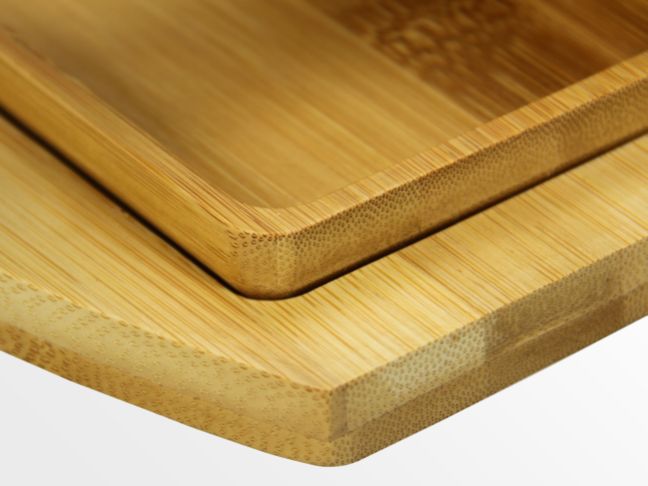 A golden bamboo colour. Made from compressed and glued bamboo bars. As with all our products, this bamboo has been specially varnished to protect against water and to make cleaning easy.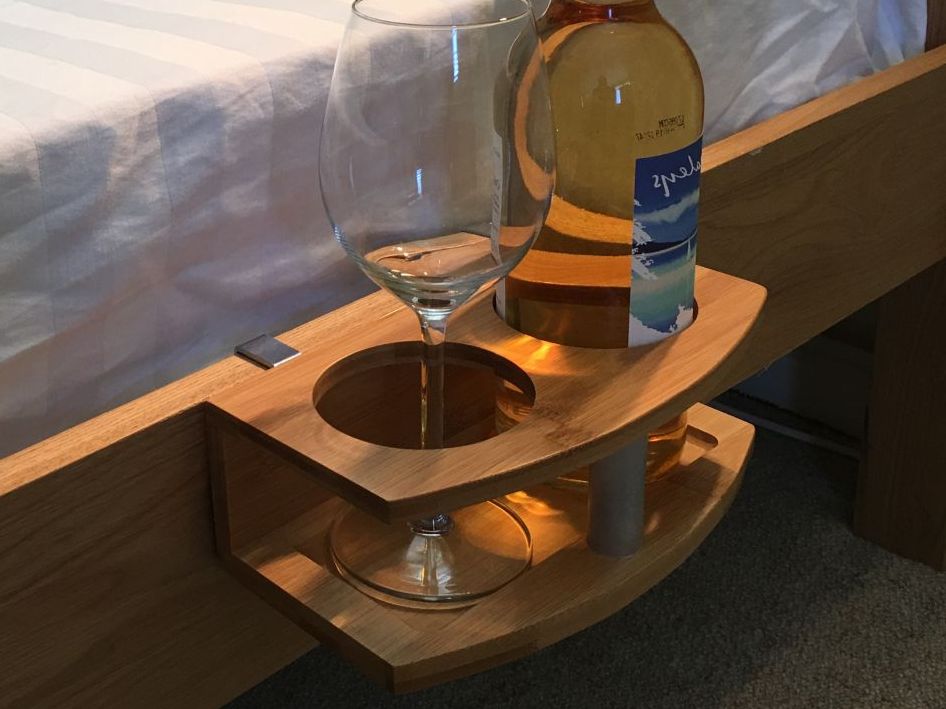 This nightstand will conveniently provide access to things such as drinks, medication, and much more.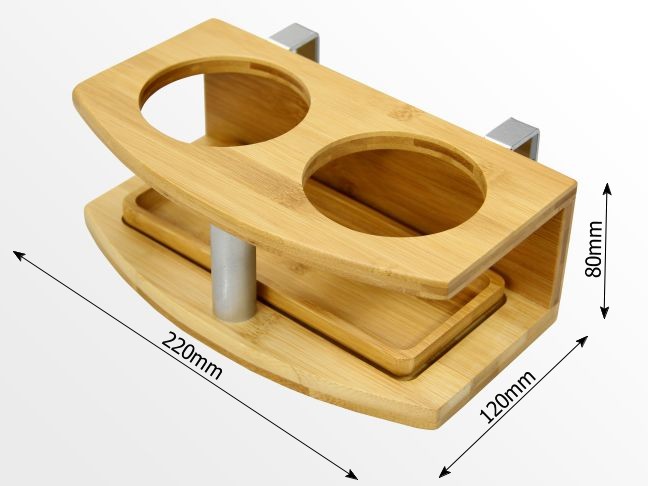 The item's colour can be slightly different from it's photo. Bamboo has no homogeneous colour and it depends on variety of conditions (type of lights, environment, etc...).

Customer Reviews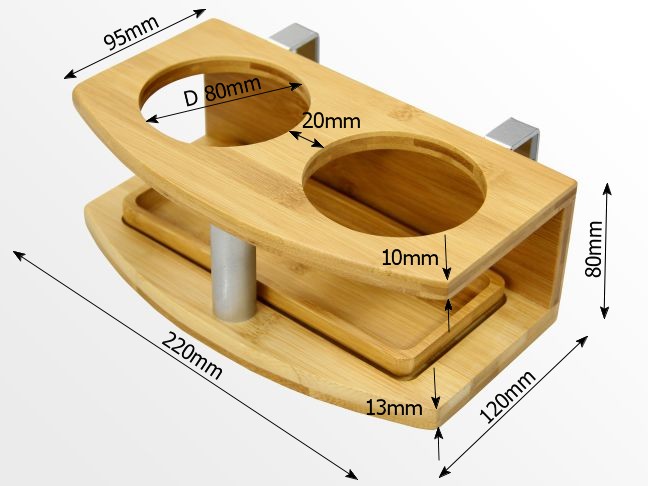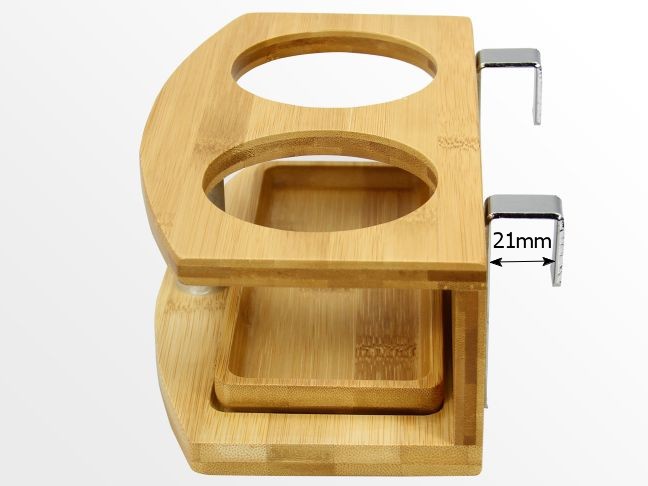 We recommend using a fabric or rubber padding to protect the surface of the bedside from possible scratches if you are going to periodically move the shelf.