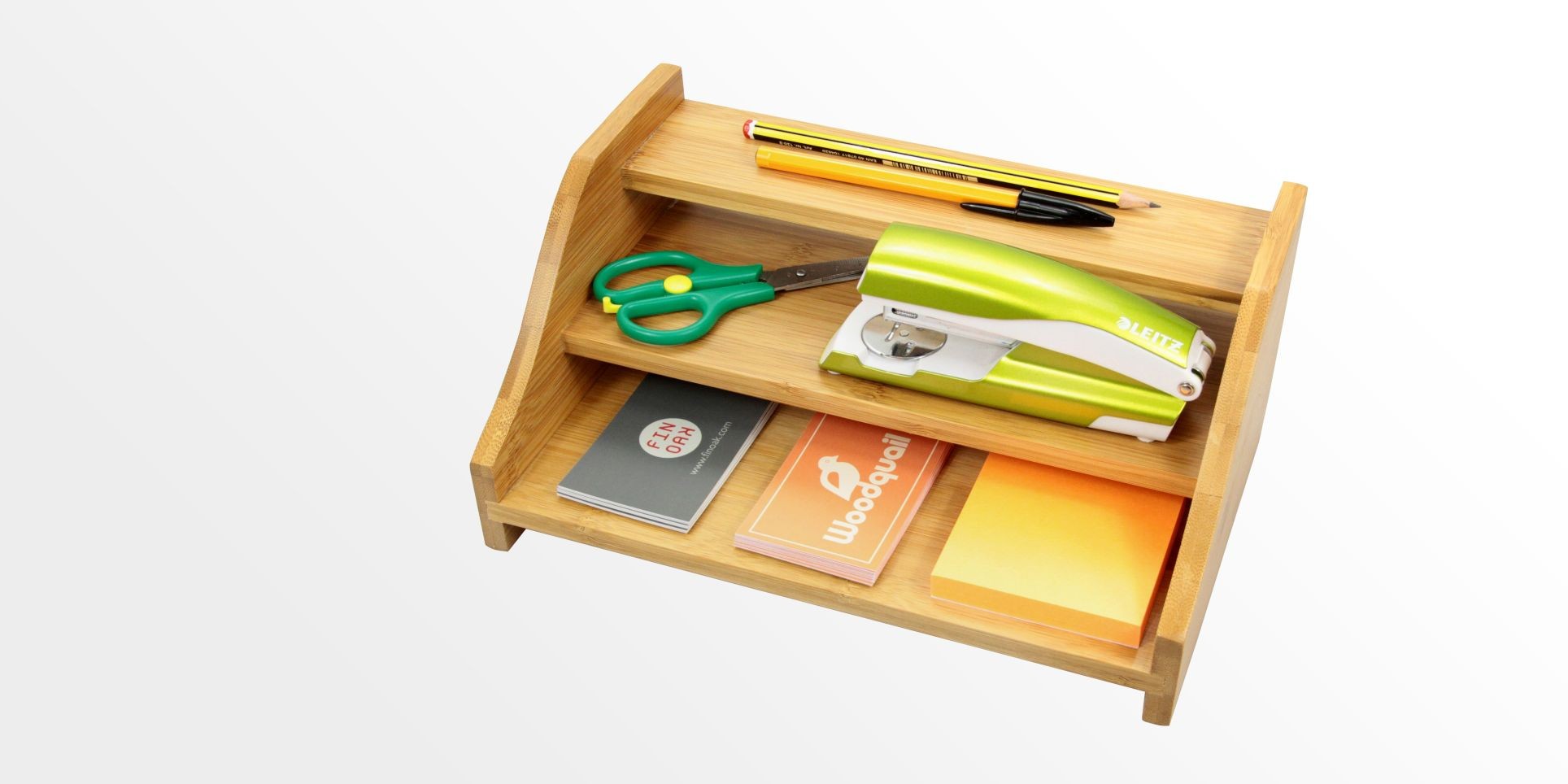 Bamboo 3 Step Shelf Organiser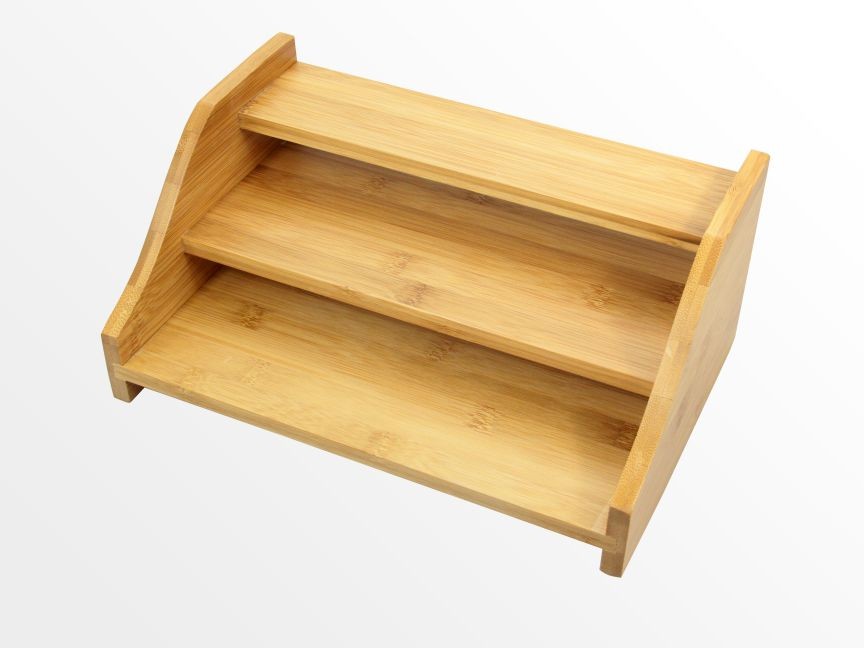 This Bamboo 3 Step Shelf is perfect to organise your tools tidily in office or at home.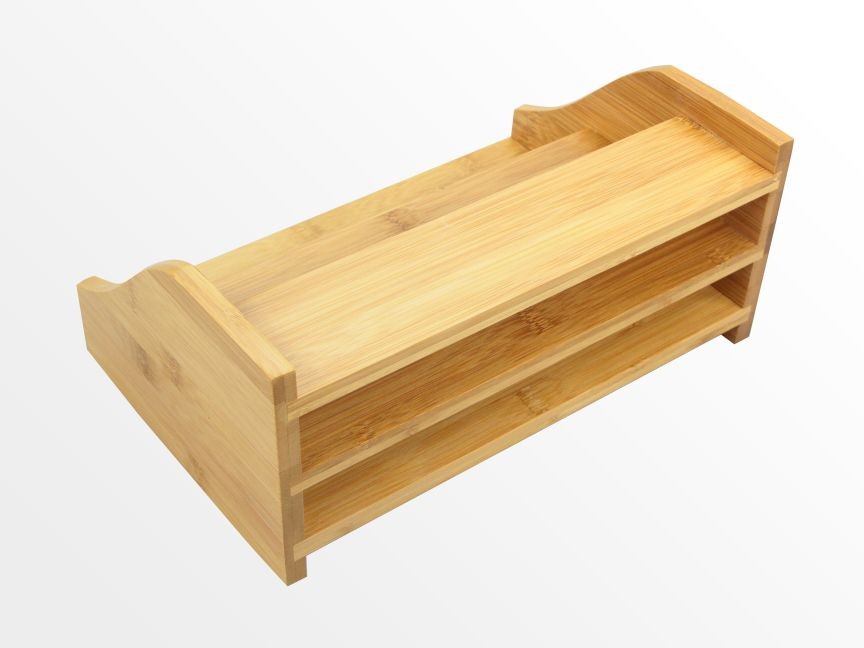 The unit is made from compressed and glued bamboo bars, which have a naturally golden colour. As with all our products, the bamboo has been specially varnished to protect it against water, as well as making it very easy to clean.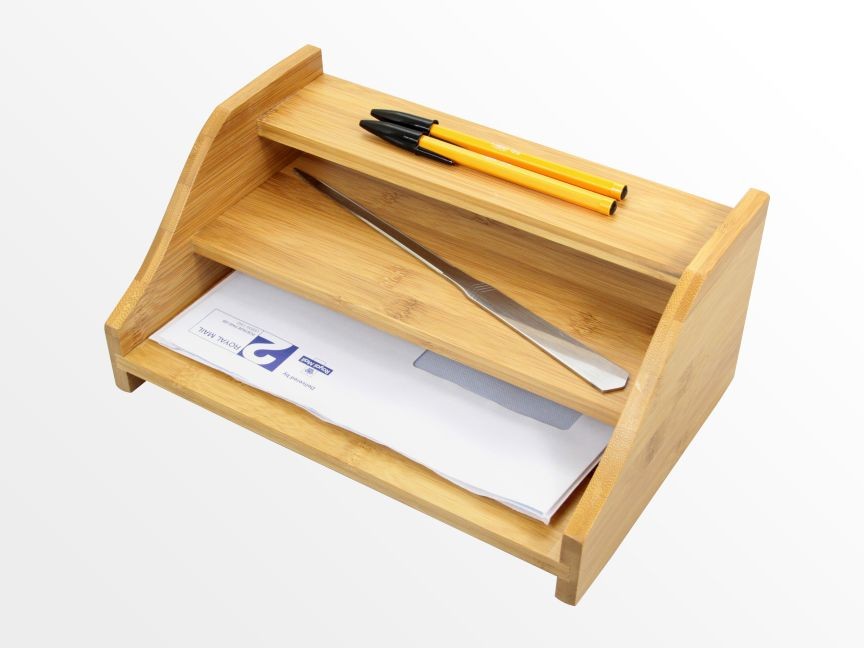 Use every inch of this 3 Step Organiser to store unruly pens, pensils, notes.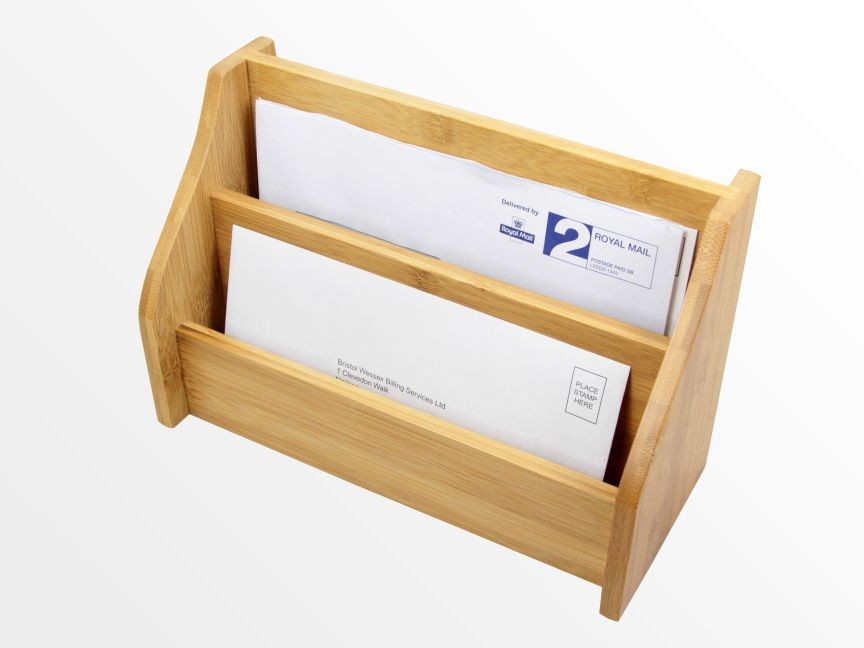 Can also be used as letter or paper rack.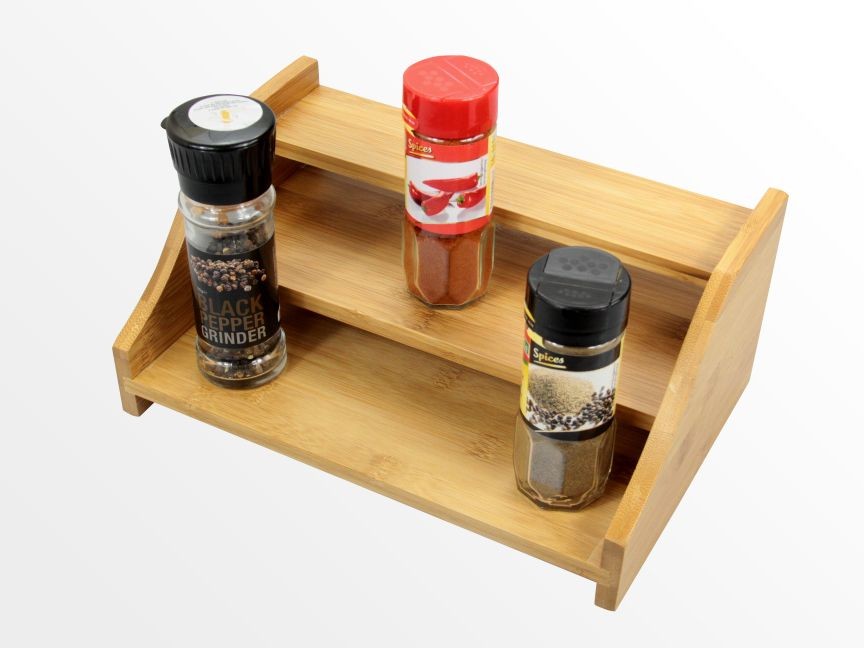 Great for storing all kinds of kitchen accessories, such as small jars, spices, teas, cans, etc.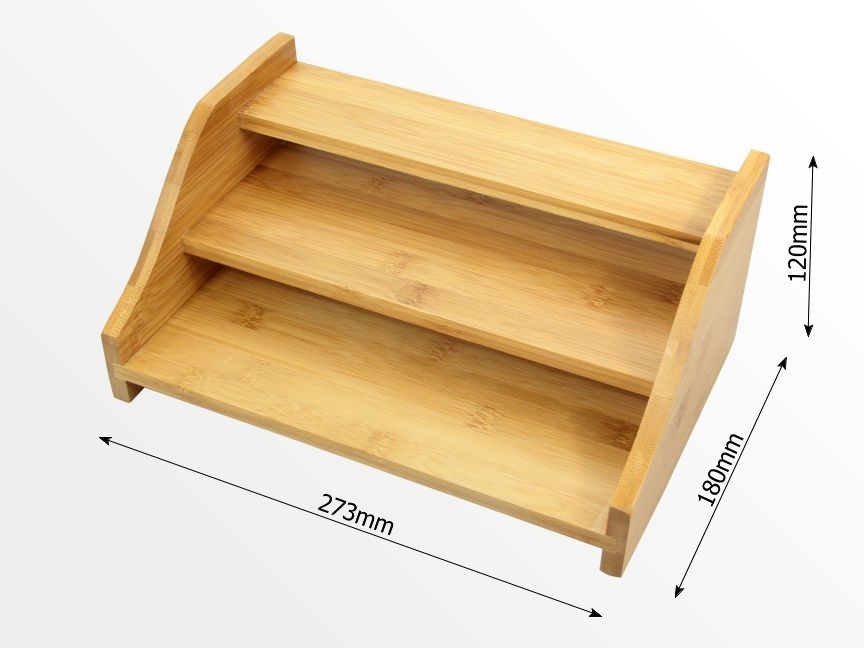 The item's colour can be slightly different from it's photo. Bamboo has no homogeneous colour and it depends on variety of conditions (type of lights, environment, etc...).
Customer Reviews