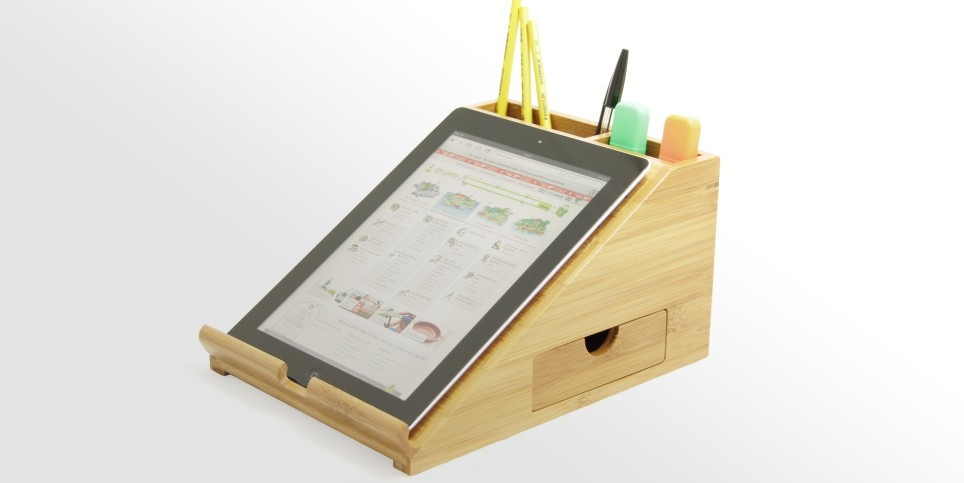 iPad Stand, Desk Organiser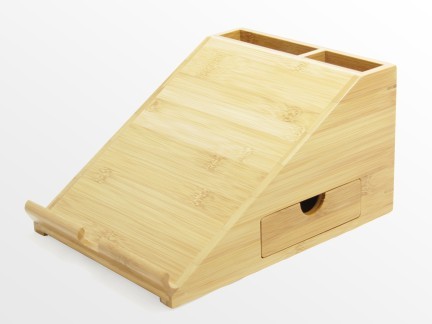 This bamboo tablet stand is a practical and novel way to display your tablet. Its perfect angle makes for ease of use, which is great if you want to use your iPad with total comfort, and the little drawer helps with the organisation of your desktop. Great for iPad Pro 9.7.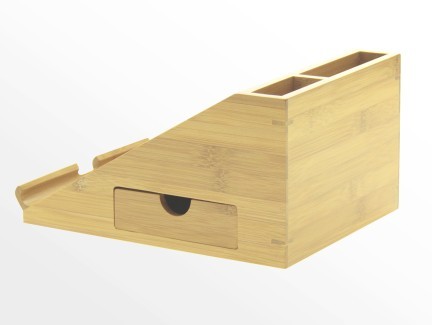 A golden bamboo colour. The iPad Riser is made from compressed and glued bamboo bars. As with all our products, this bamboo has been specially varnished to protect against water and to make cleaning easy.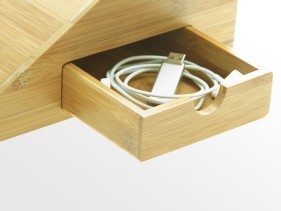 Drawer can be used to store USB sticks, cables, etc.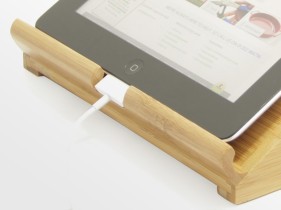 An iPad Holder with a specially cut indent for access to the Home Button and charge socket, making use whilst charging easy.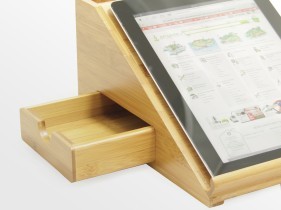 Smooth lacquered bamboo with rounded corners for optimum durability and attractive appearance.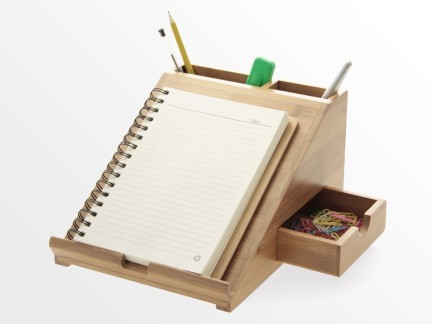 The iPad Holder is perfect as a stand for books or as a notebook support, for ease with writing. Double compartment at the top of the stand is perfect for holding your pens and pencils.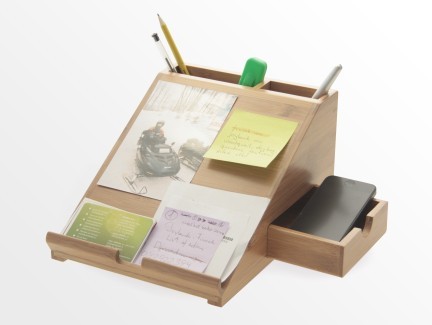 Can be used as a pin-board for important notes and stickers. Can be placed sidelong against a wall, as the through-drawer can be accessed from either side of the stand.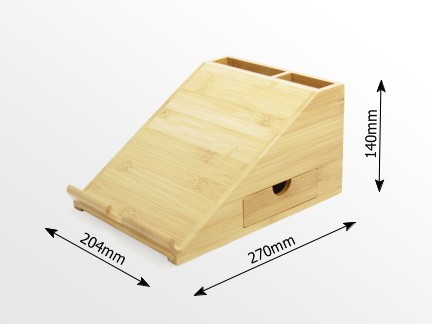 Nett weight - 1.16 kg
Shipping weight - 1.30 kg

Customer Reviews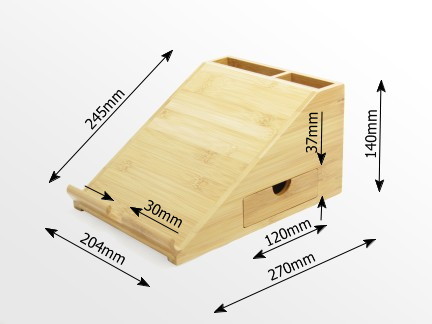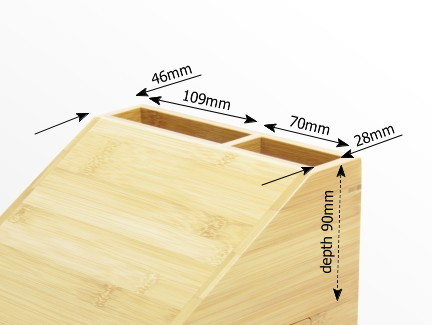 360 degrees view