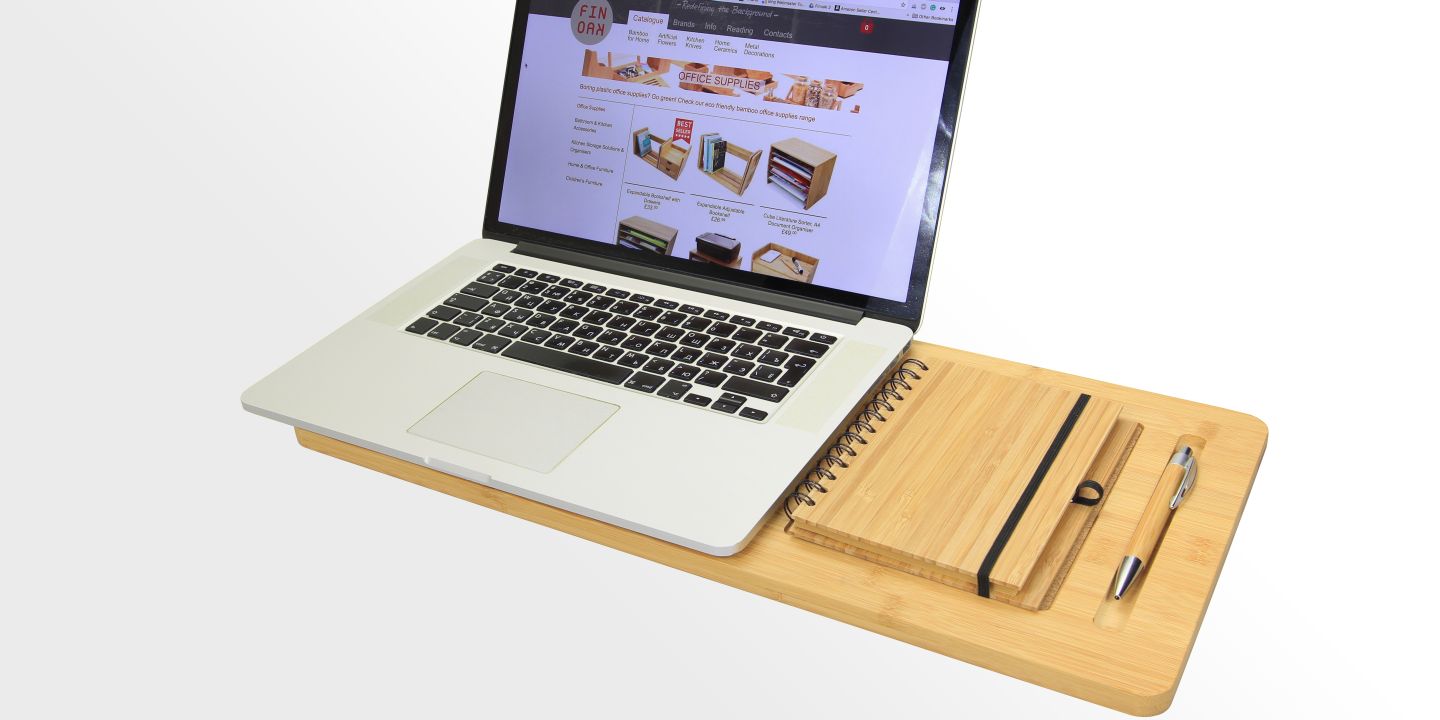 Laptop Tray with Cork Pad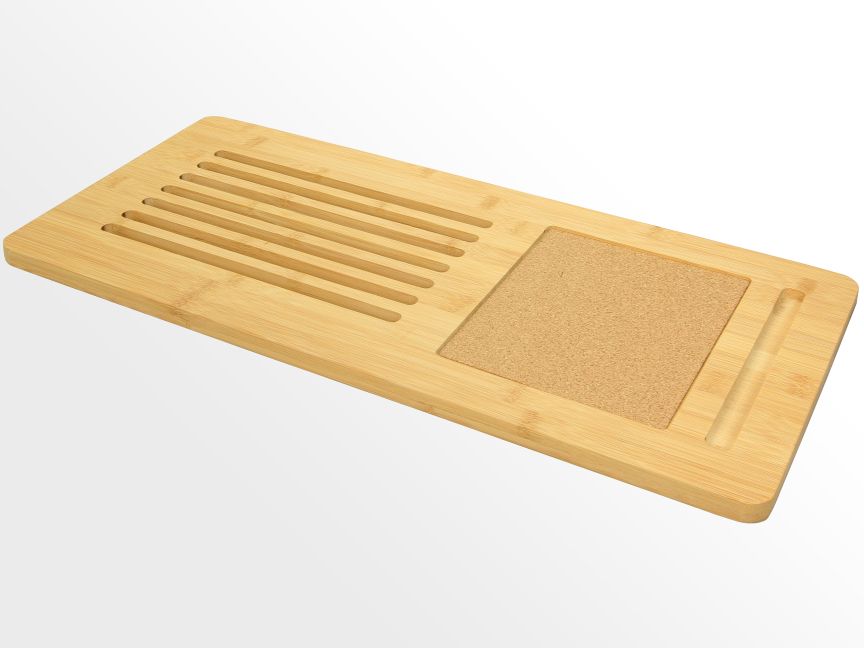 If you need to work not at the desk, you can always get work done with this laptop tray on your sofa, or anywhere else, at the utmost comfort. Its lattice cooling design prevents your laptop from overheating. Quite sturdy but still lightweight and easy to carry.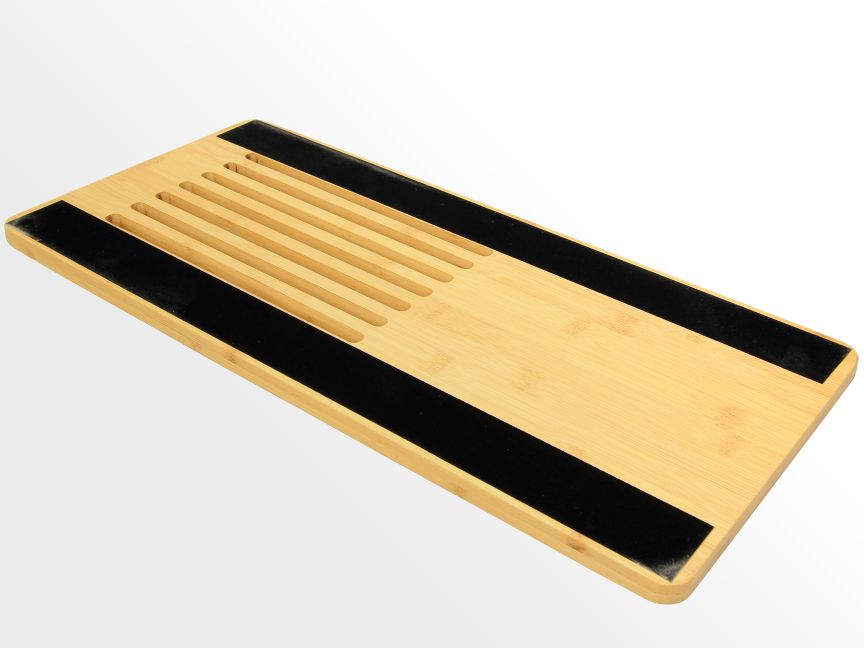 Velvet pads affixed to the bottom of the tray prevent any sliding.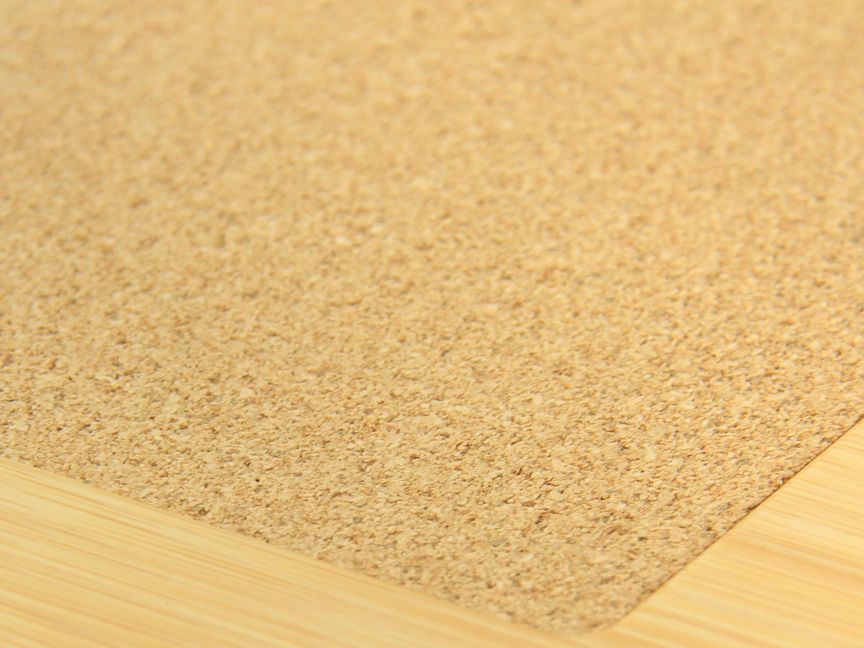 Features environmentally friendly cork pad. Being made of a renewable resource this hypo-allergenic material is ideal for home and office.
It is made from compressed and glued bamboo bars. As with all our products, this bamboo has been specially varnished to protect against water and to make cleaning easy.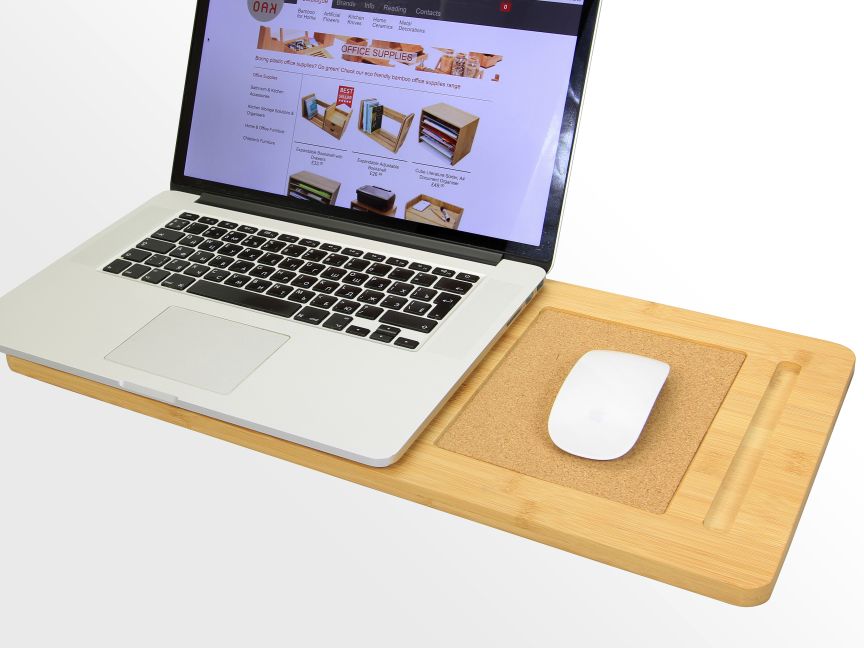 A laptop tray fits up to a 15" laptop however you can work with 17'' laptop by using pad space.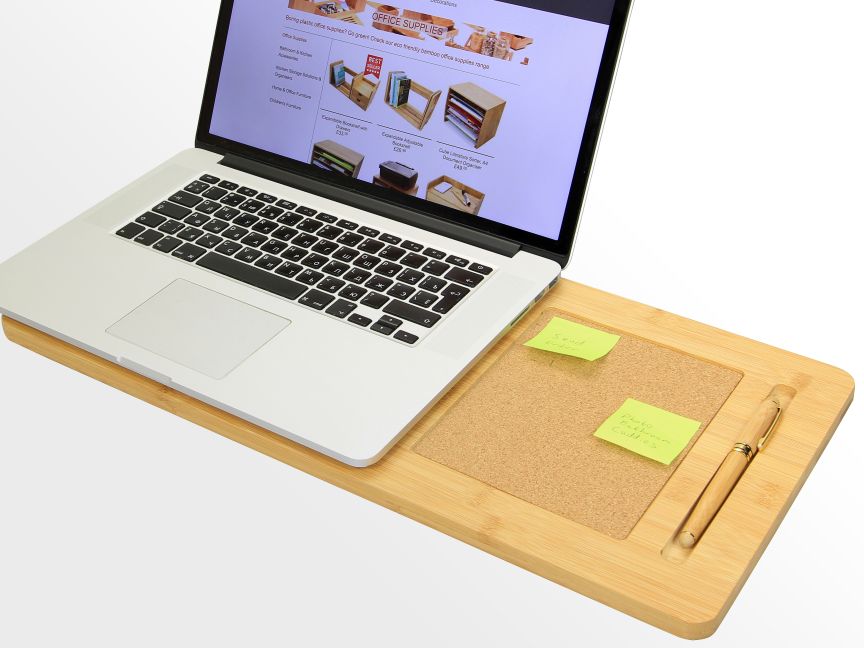 It has a special groove for a pen. Cork pad is great for sticky notes, etc. Designed with easy and comfortable usage in mind.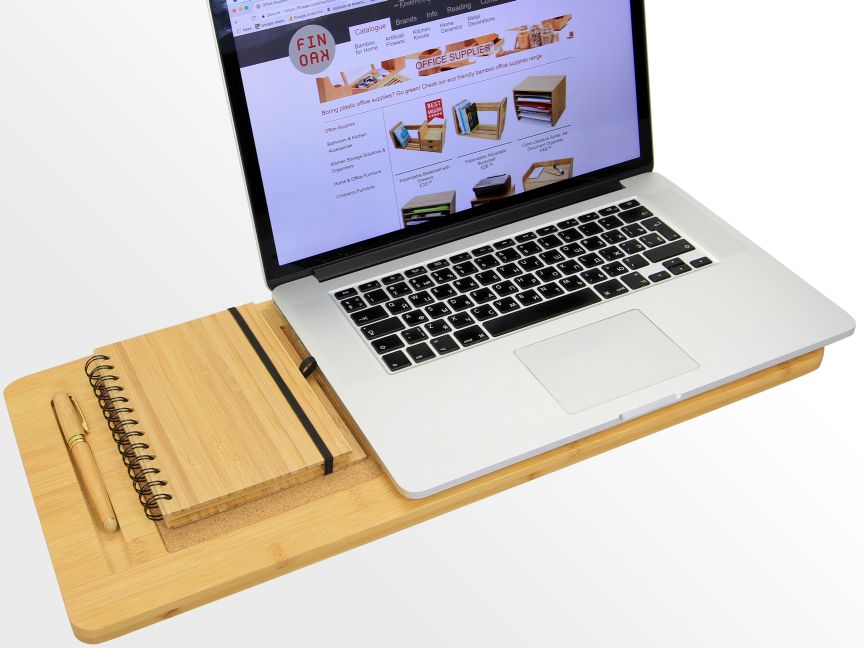 Specially designed both for right-handers and left-handers.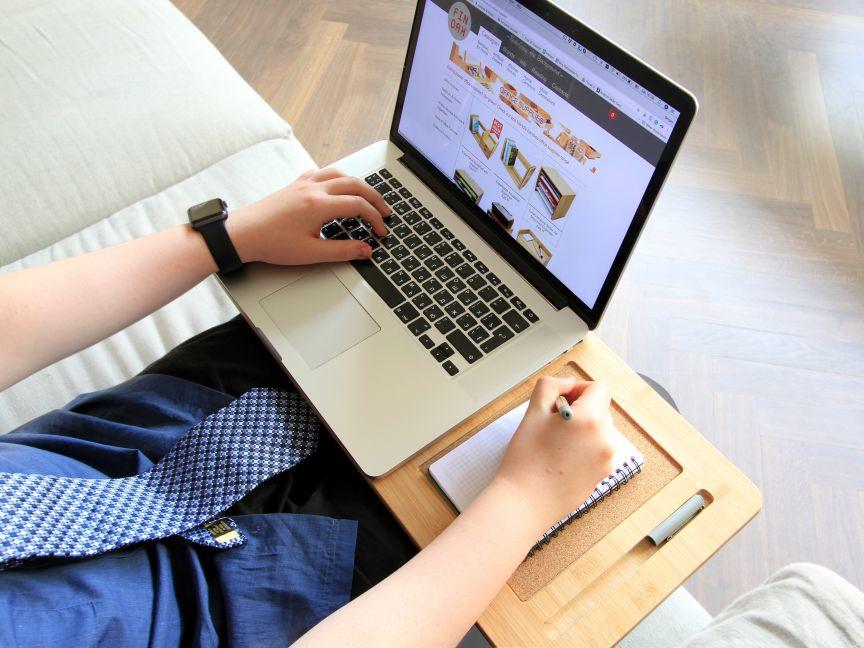 The compact tray has enough space to accommodate any items that you may need.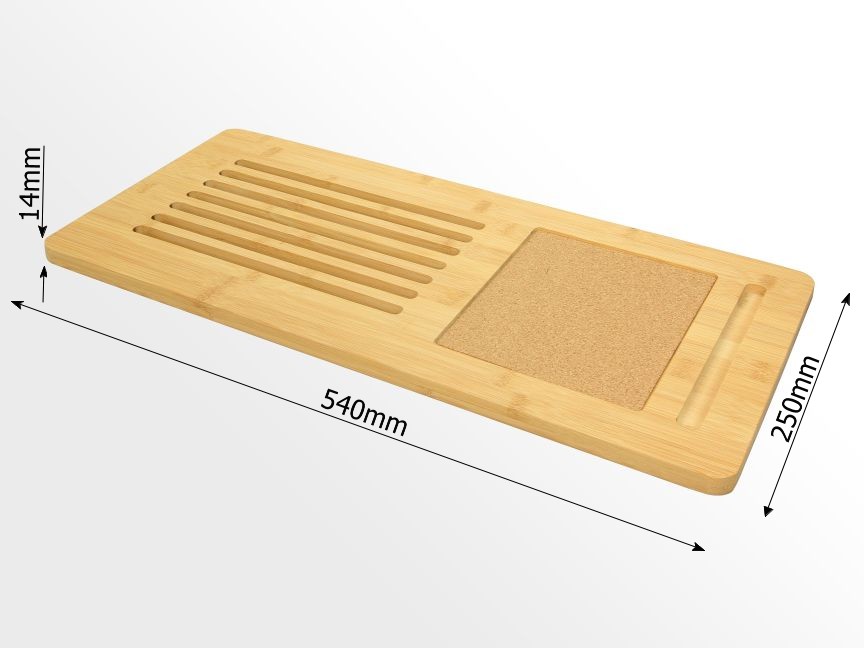 Customer Reviews