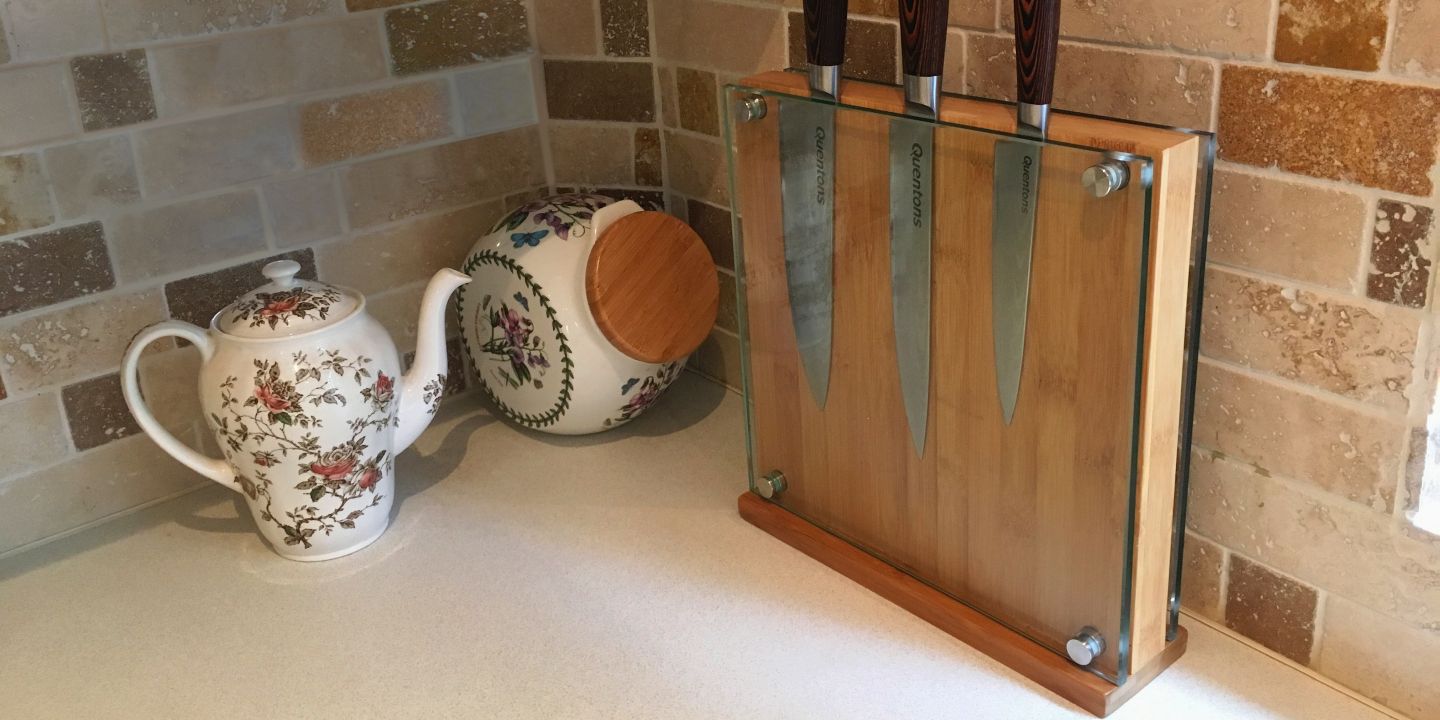 Large Glass Magnetic Knife Block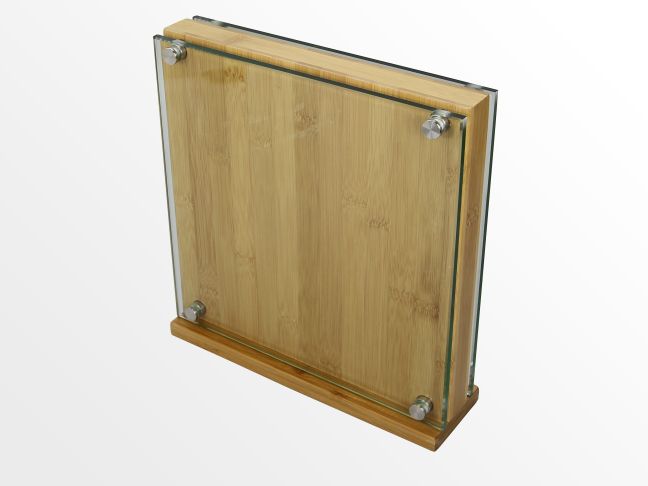 This Large Glass Magnetic Knife Block offers one of the safest storage methods for any knife configuration.
This knife block can hold up to 10-12 knives. Maximum knife's size is 10 inch. Knives are not included.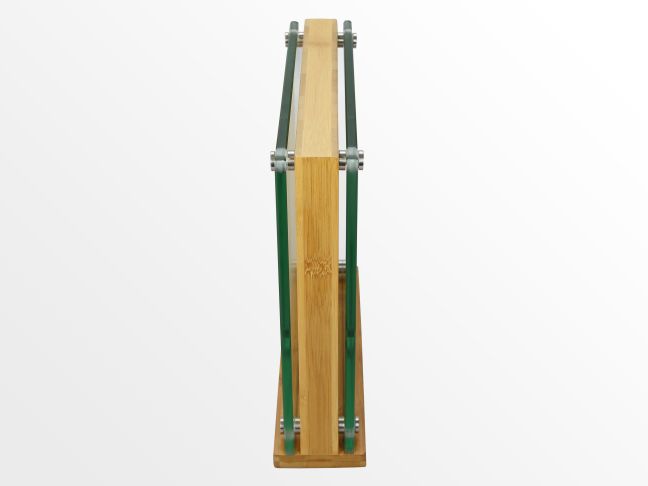 Has two view-through protective glass panels, which are highly durable, scratch and damage resistant unlike fragile acrylic panels. Magnets inside.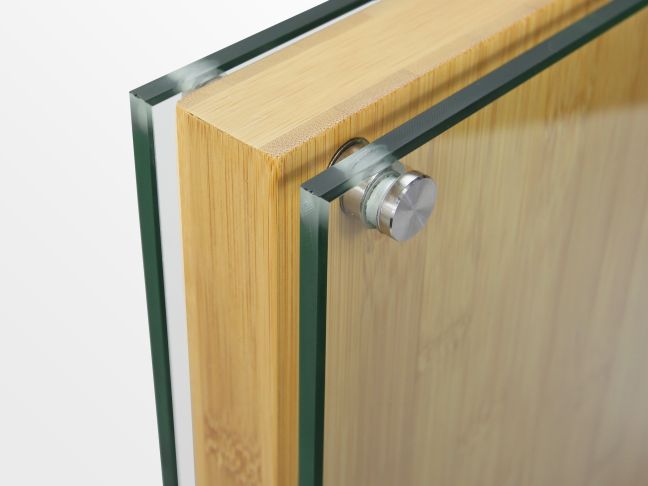 Made from compressed and glued bamboo bars. As with all our products, this bamboo has been specially varnished to protect against water and damp conditions to make cleaning easy. A golden bamboo colour.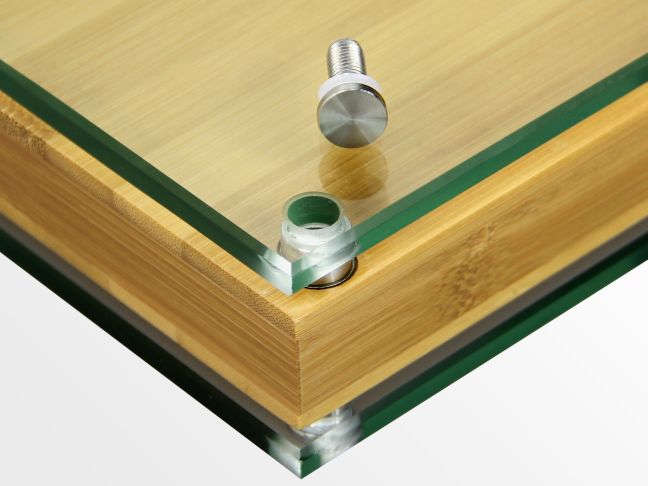 Easily removable glasses allow them to be conveniently washed.
Since glass can be scratched you should be careful with the cleaning materials you use.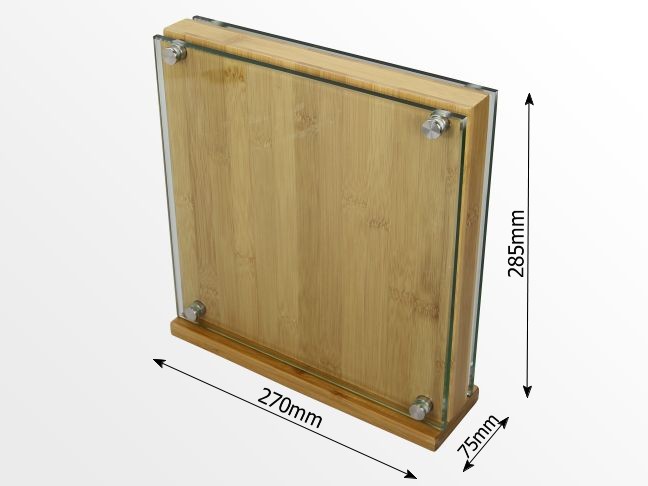 Item magnetism depends on the knife type and weight. Some metals are less magnetic than others. As a result, some knives may not stick as well as others to the magnetic side of the knife block. Still, any knife types will be protected and stored safely between glass and bamboo. This item is suitable for any knifes made of different materials.

Customer Reviews