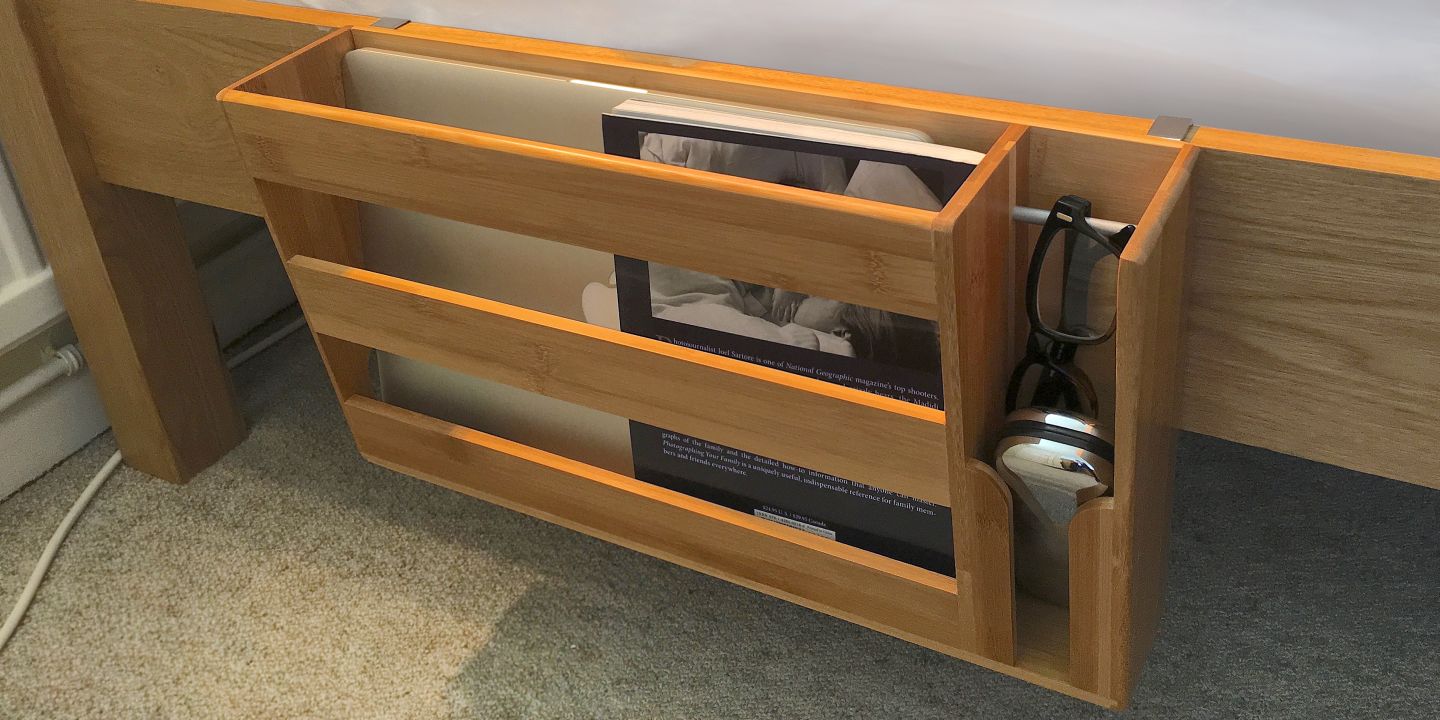 Clip on Laptop & Glasses Holder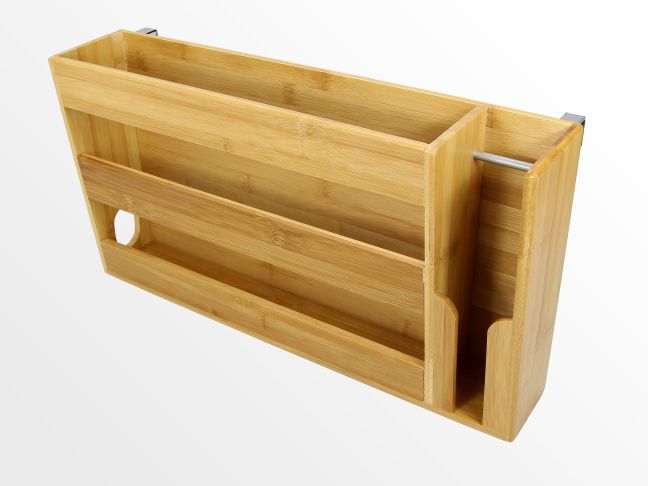 This nightstand provides convenient access to things such as laptop, glasses, magazines and much more.
Two hooks on the shelf allow to clip it onto the standard bed back, side or rail. You can move it along the rail of the bed to suitable position.
Made from compressed and glued bamboo bars. A golden bamboo colour. As with all our products, this bamboo has been specially varnished to protect against water and to make cleaning easy.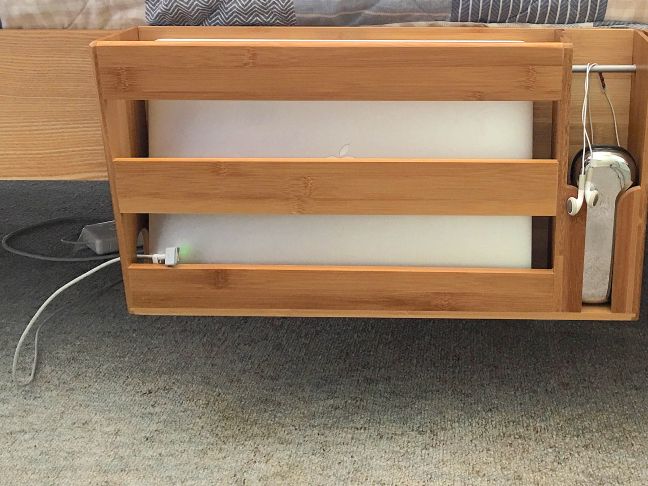 The hole on the side can be used to put through a power cord.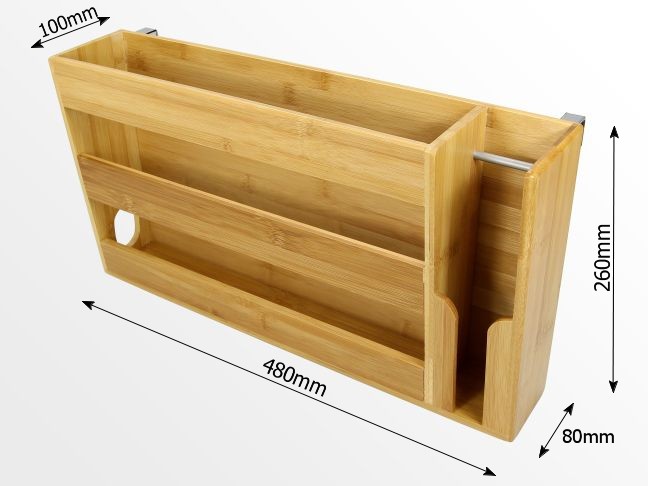 The item's colour can be slightly different from it's photo. Bamboo has no homogeneous colour and it depends on variety of conditions (type of lights, environment, etc...).

Customer Reviews