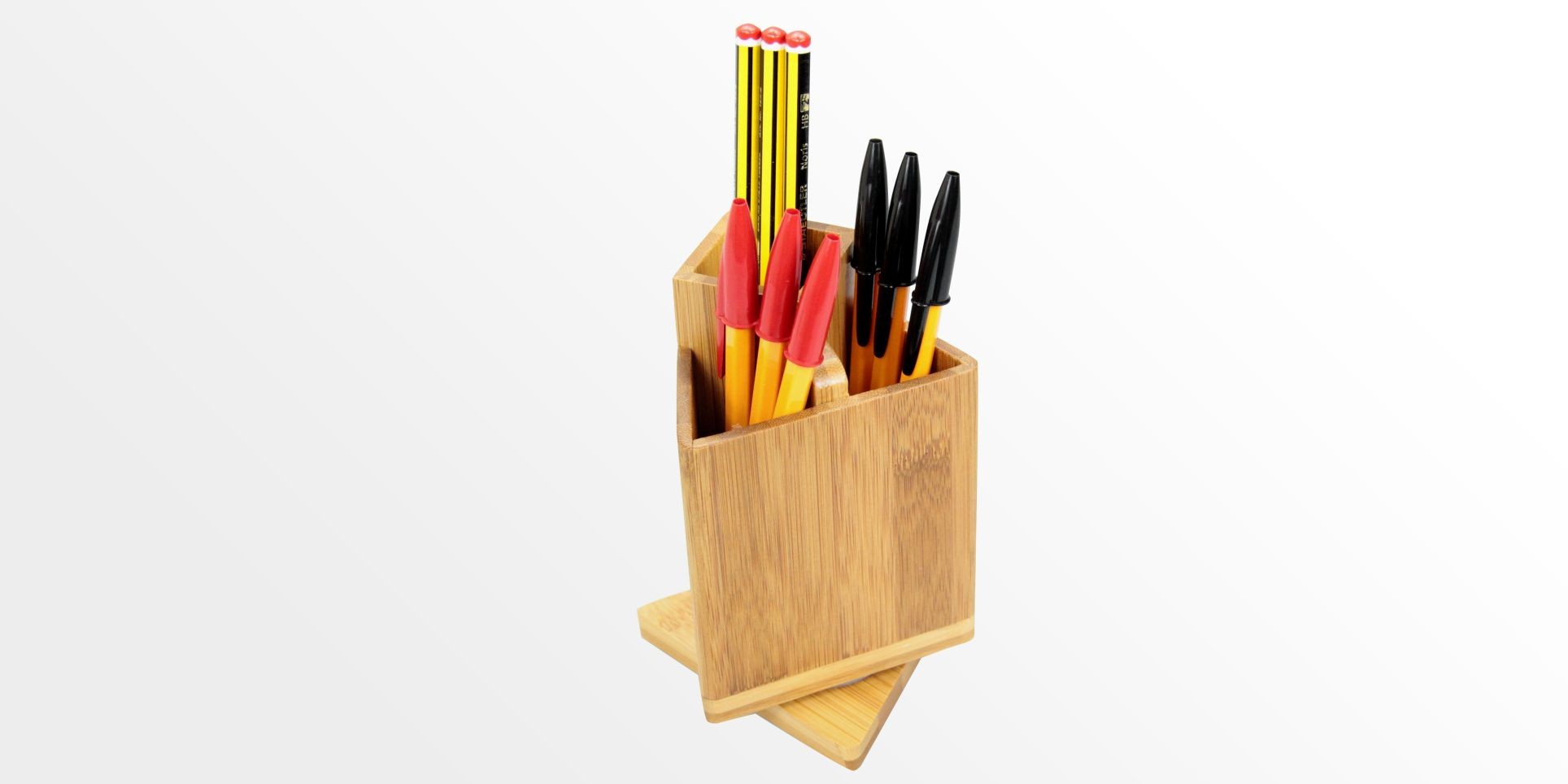 Revolving Pen Holder Pencil Pot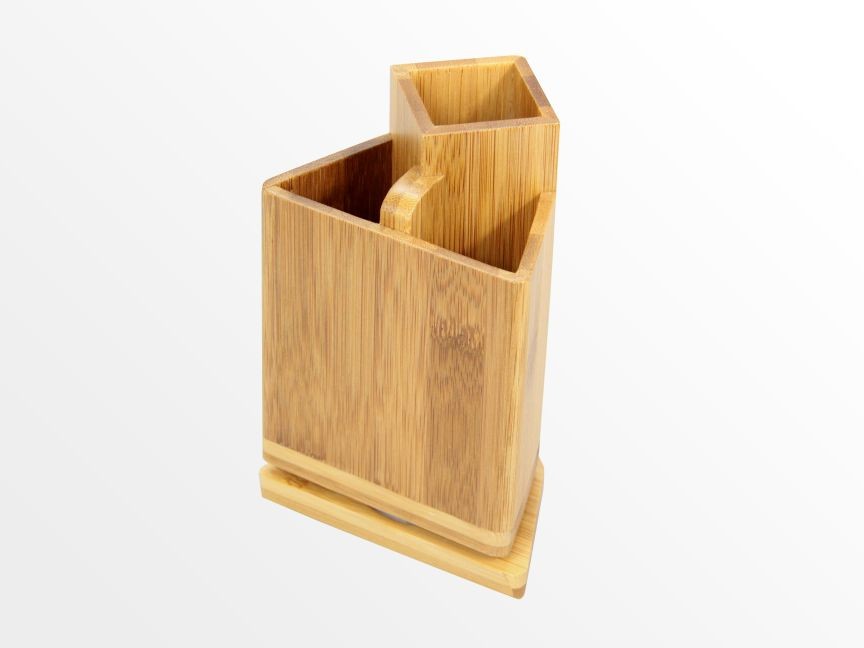 This Bamboo Revolving Pen Holder is perfect for holding your pens, pencils, highlighters, paintbrushes keeping them neat and tidy either at home or in the office.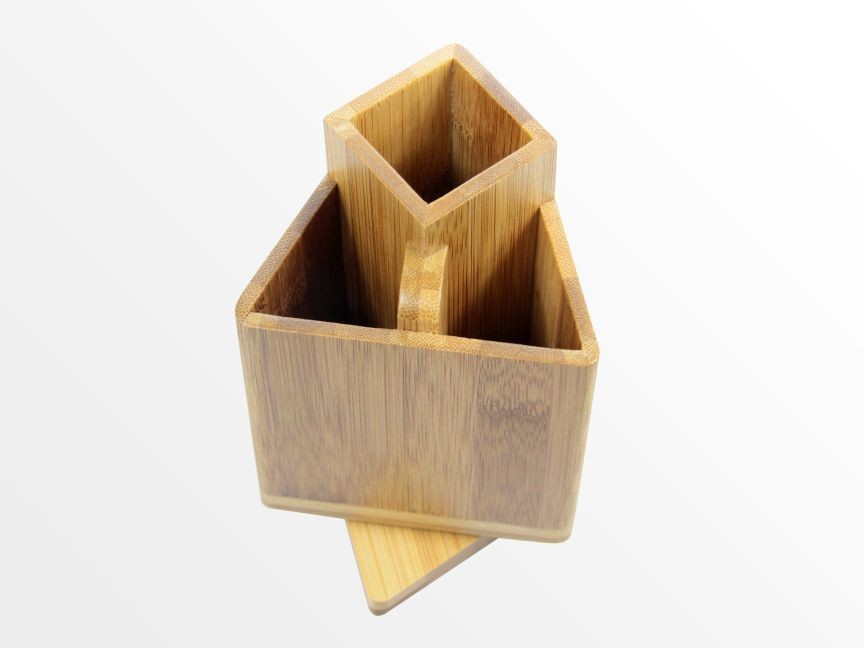 Three compartments design.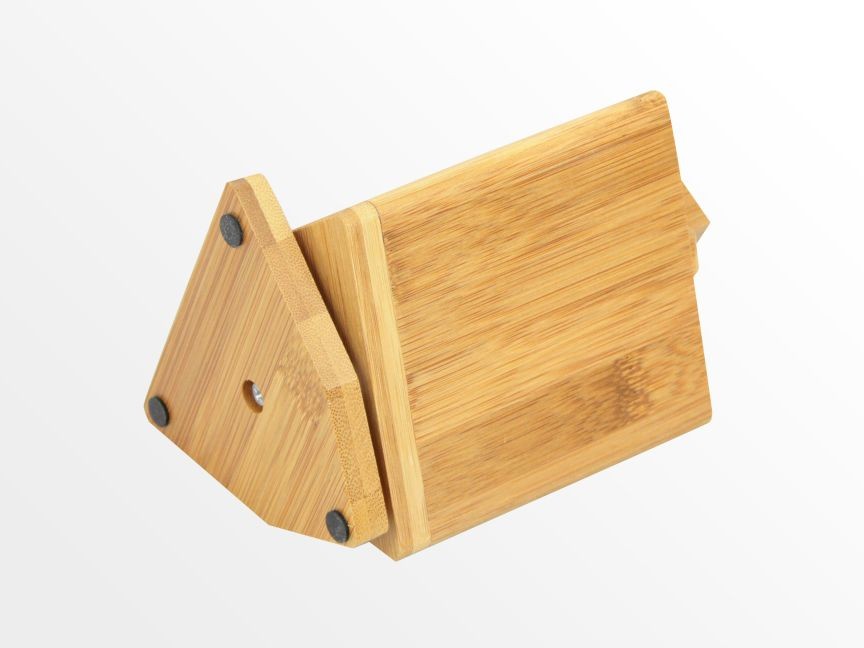 Made from compressed and glued bamboo bars. Bamboo has been specially varnished to protect against water and damp to make cleaning easy. Bamboo is a great material for office supplies as it is both naturally beautiful and durable. A golden bamboo colour.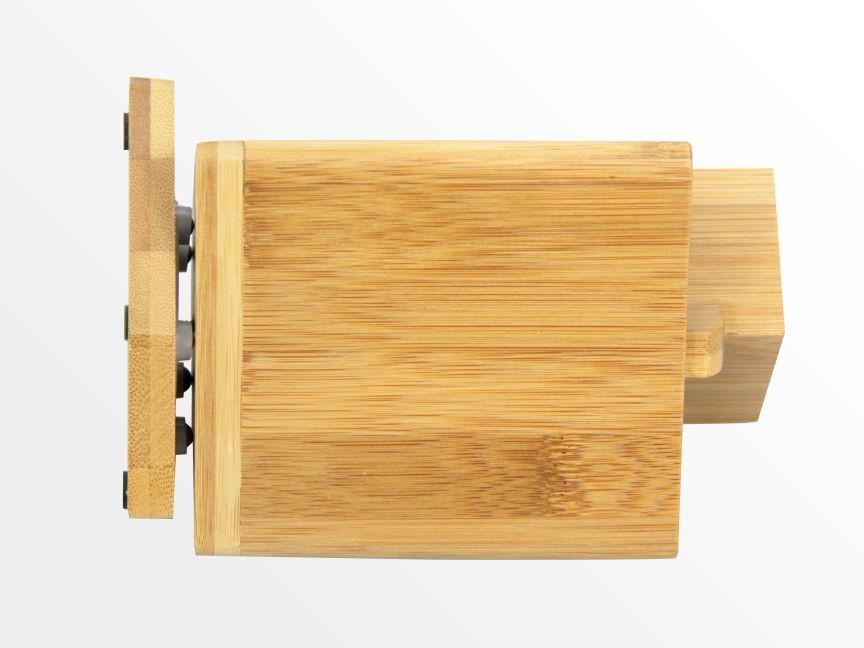 Stable construction - won't fall over when you put your pens in it!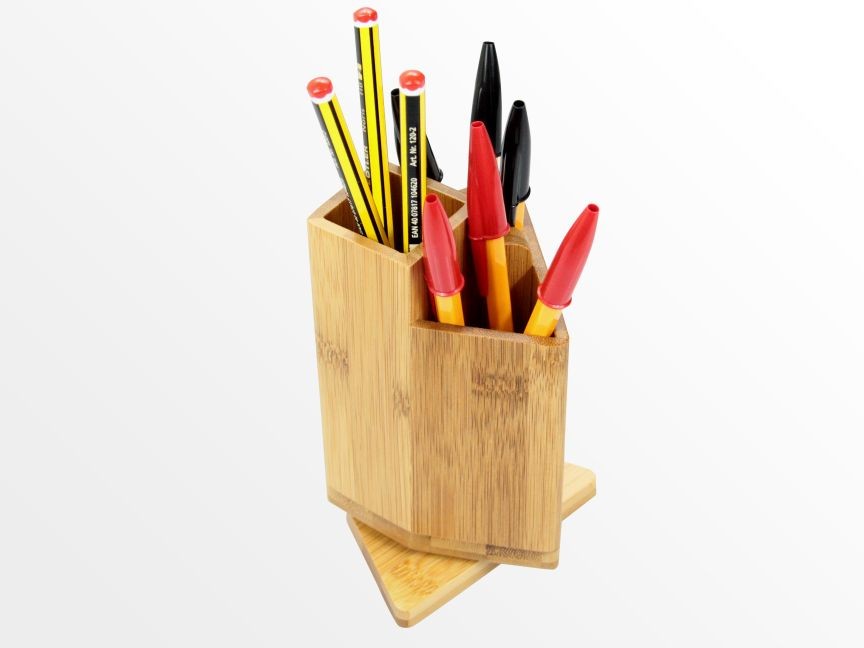 You can access your items easily by turning the pot whichever way you need.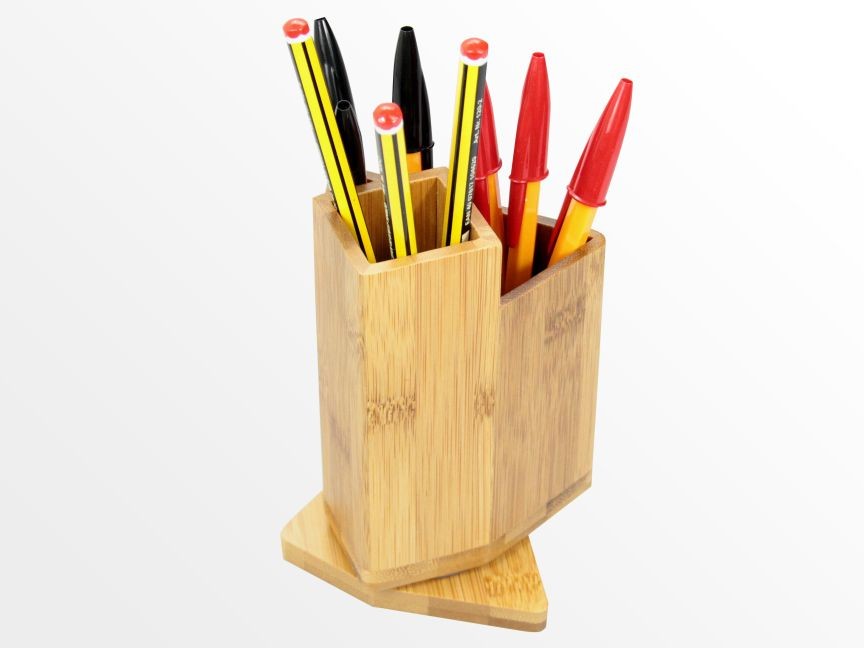 You will not loose your time looking for lost pens and pensils.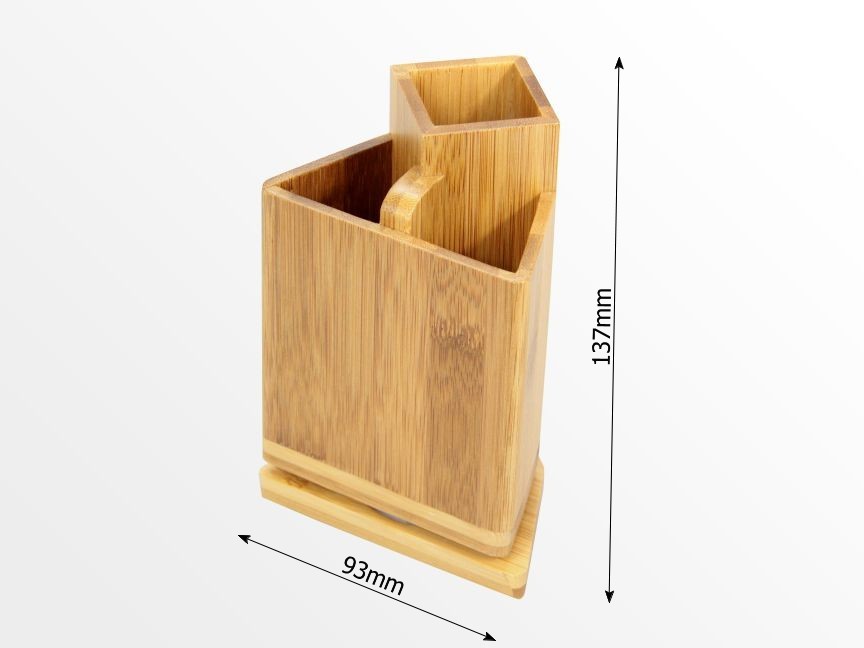 The item's colour can be slightly different from it's photo. Bamboo has no homogeneous colour and it depends on variety of conditions (type of lights, environment, etc...).

Customer Reviews