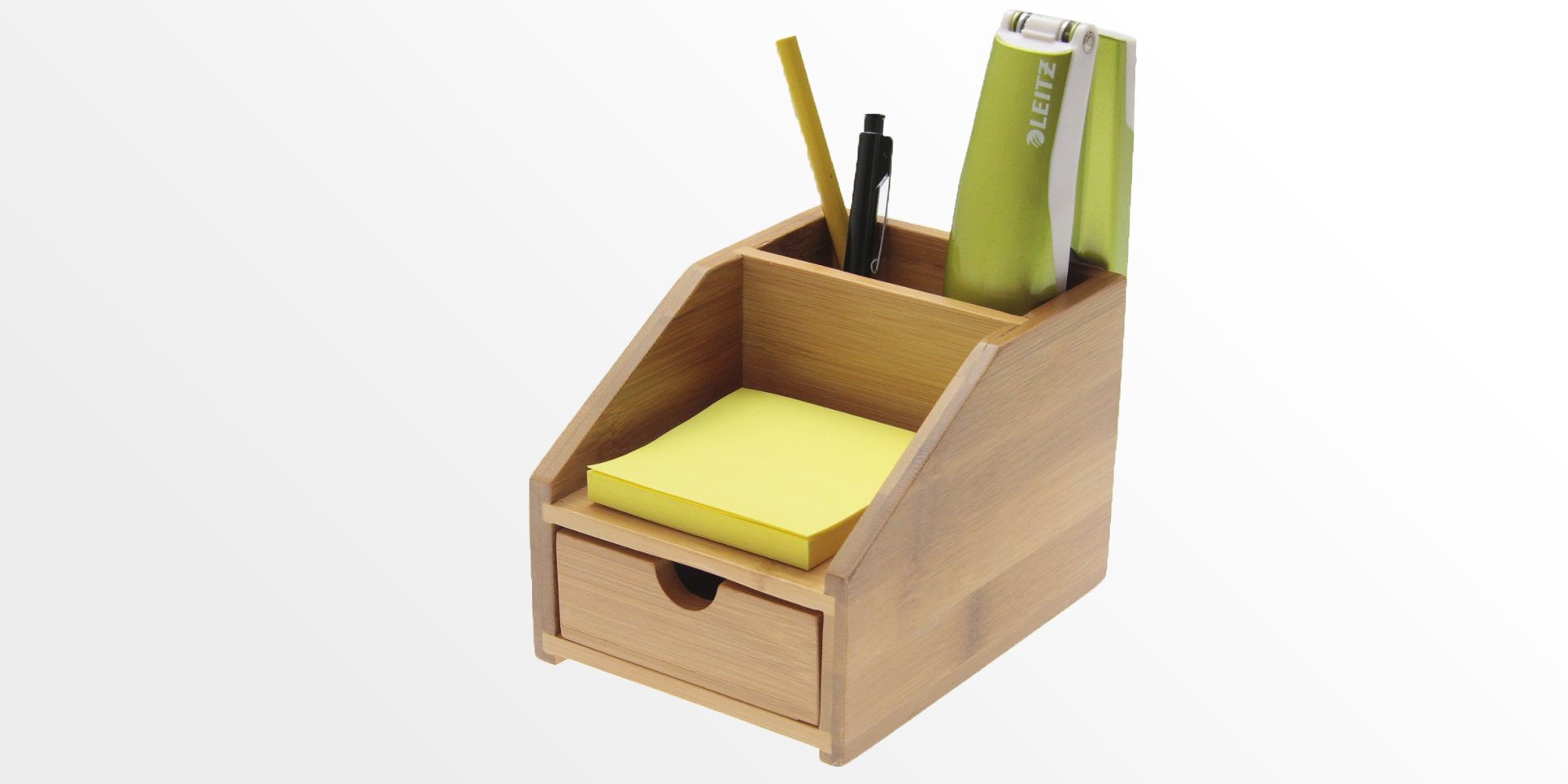 Small Desk Organiser with Drawer
This Bamboo Desk Organiser is perfect for holding pens, pencils, highlighters, erasers, clip, notes and much more. Three compartments - pen stand, notes holder and a small drawer.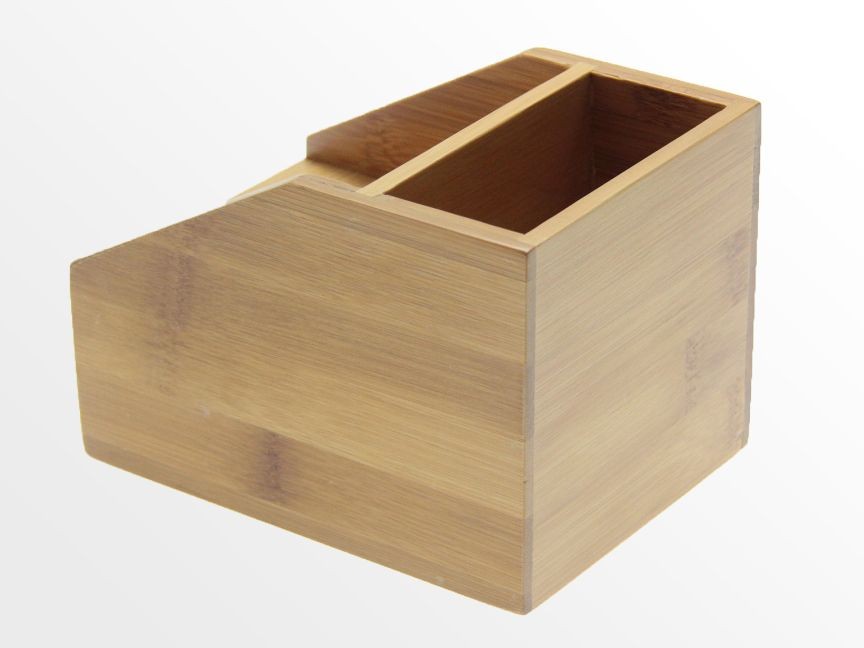 It is made from compressed and glued bamboo bars. As with all our products, this bamboo desk organiser has been specially varnished to protect against water and mould to make cleaning easy. A goldenrod bamboo colour.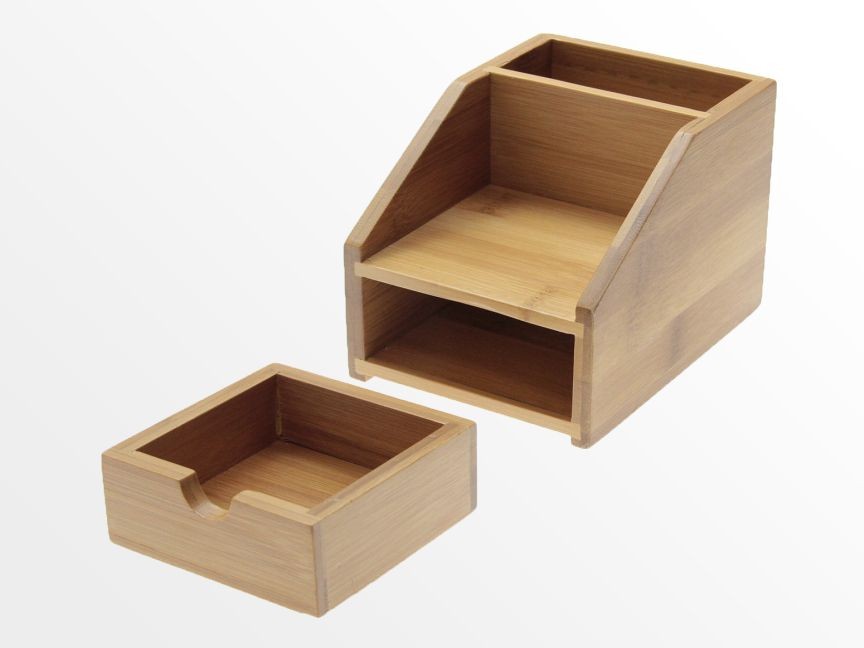 One fully-sliding drawer sits in the base of the desk organiser.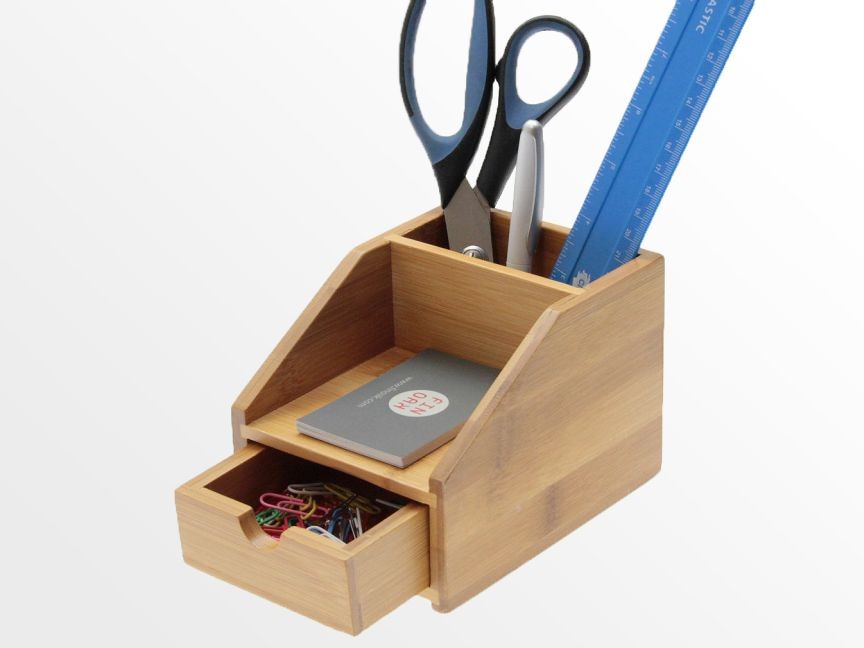 Perfect to use in the office - great for storing clips, stationery, writing accessories, business cards, etc.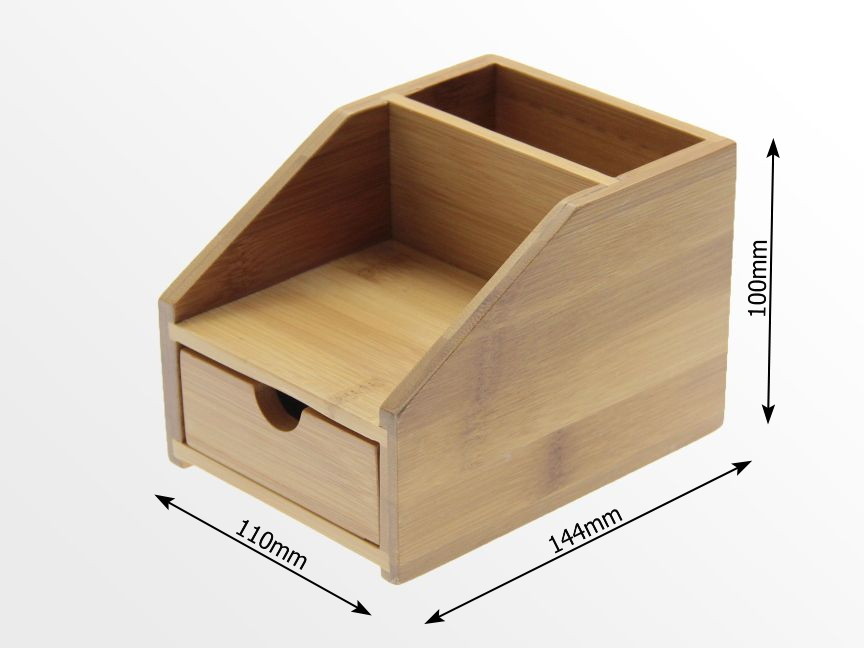 Customer Reviews