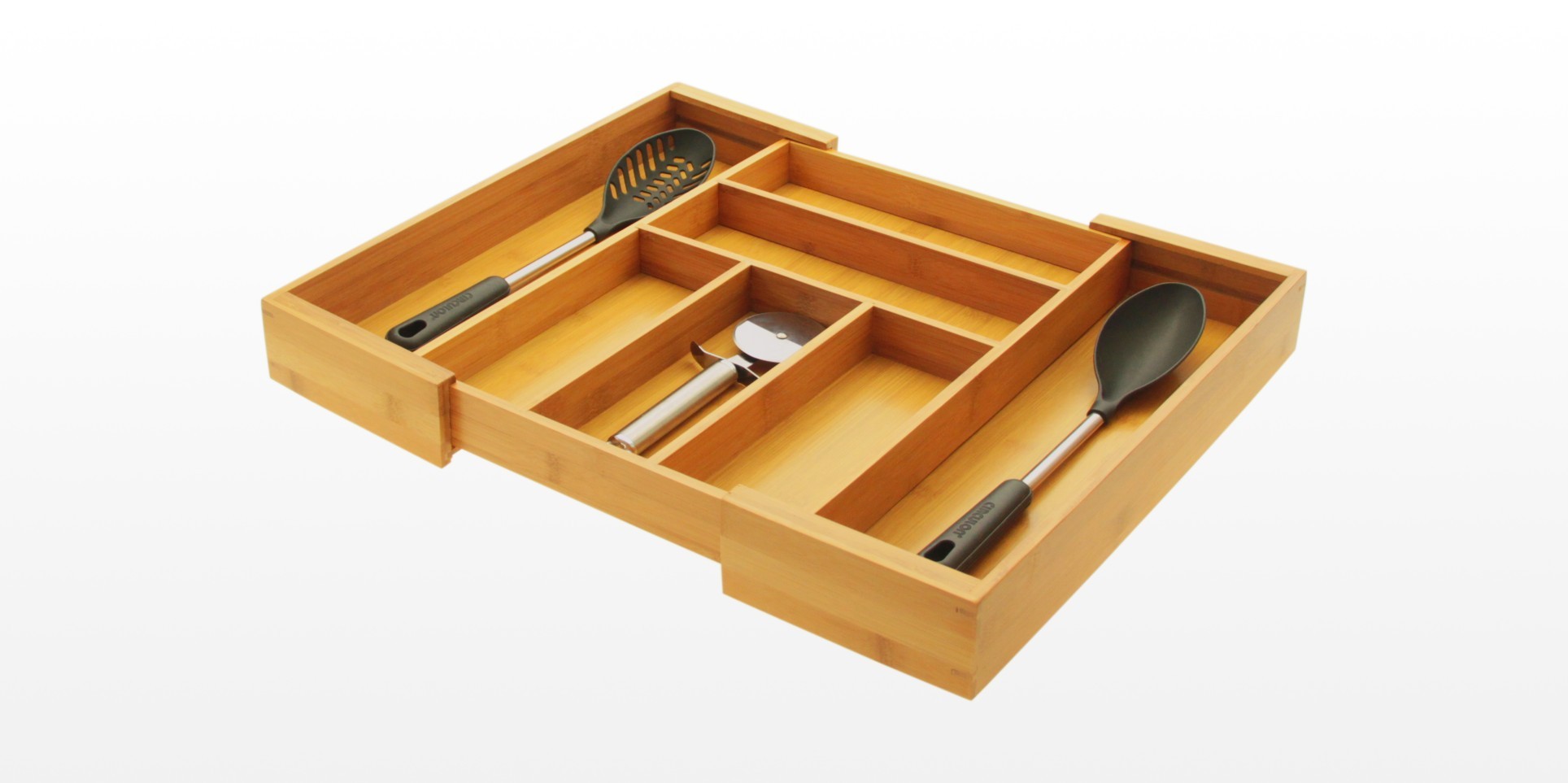 Expandable Flatware and Drawer Organiser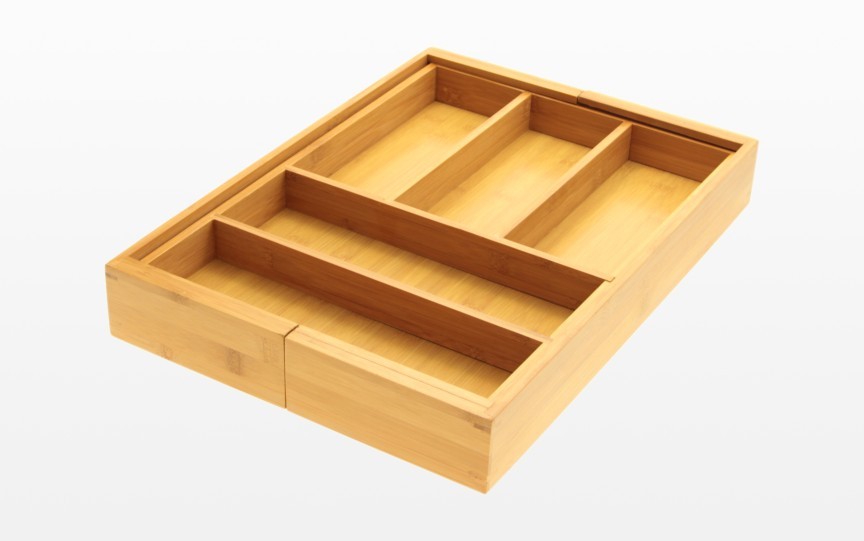 This Expandable Drawer Divider is a stylish eco-friendly storage accessory that is perfect for organising flatware in the kitchen, supplies in an office drawer, or all those odds and ends in the family junk drawer as well.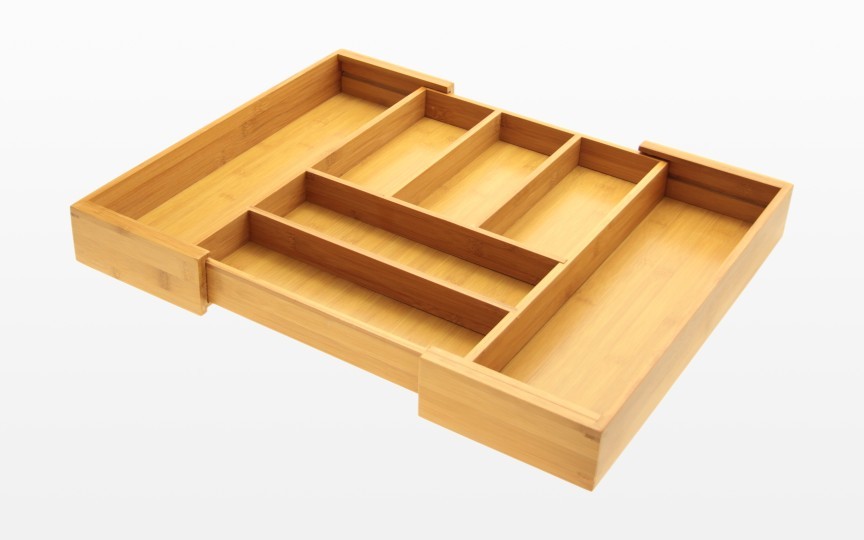 You may adjust it to the size of your drawer.
Cutlery tray is made from natural bamboo, which is an ideal material due to its beautiful aesthetic and highly durable quality. The unit is also specially varnished to protect it from water and damp, also making it easy to clean. A golden bamboo colour.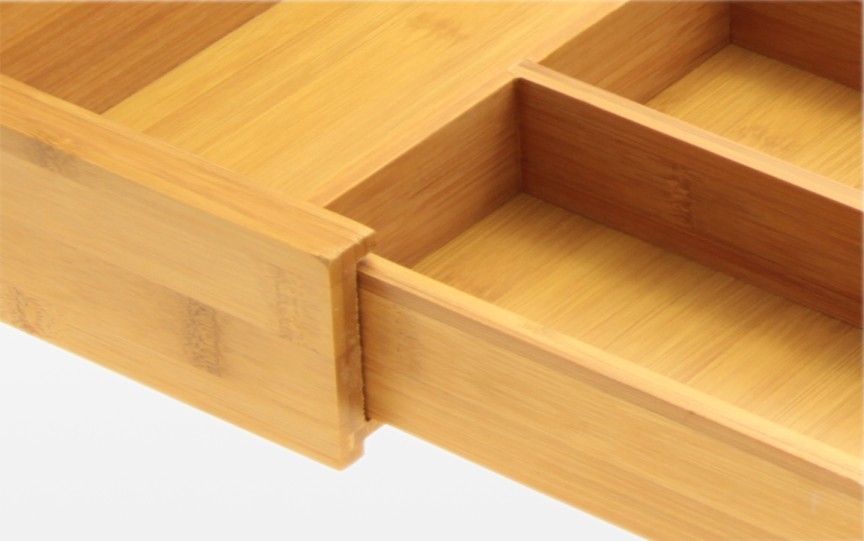 Simple construction: rail for sliding the drawer apart.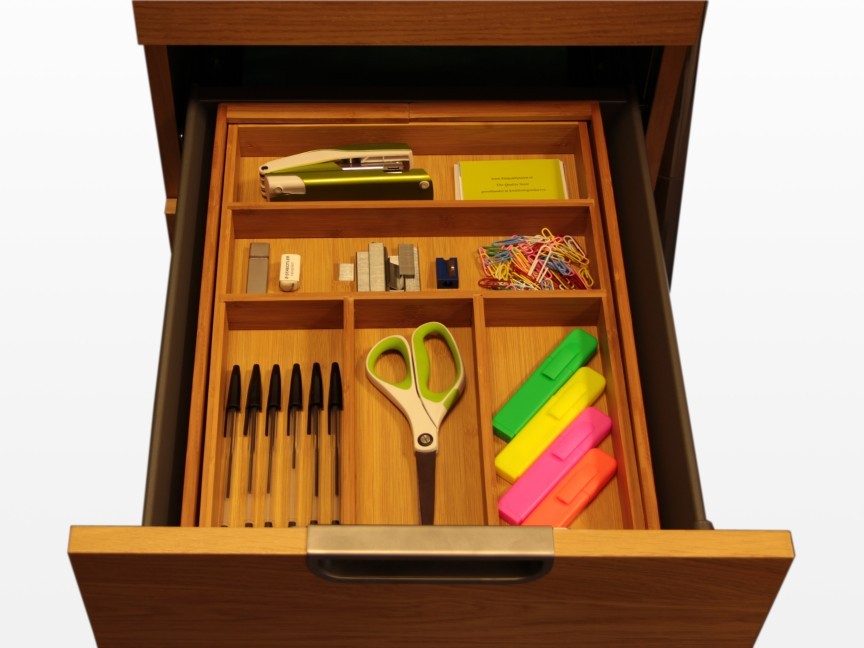 Clutter-free idea for your office, perfect to store stationery.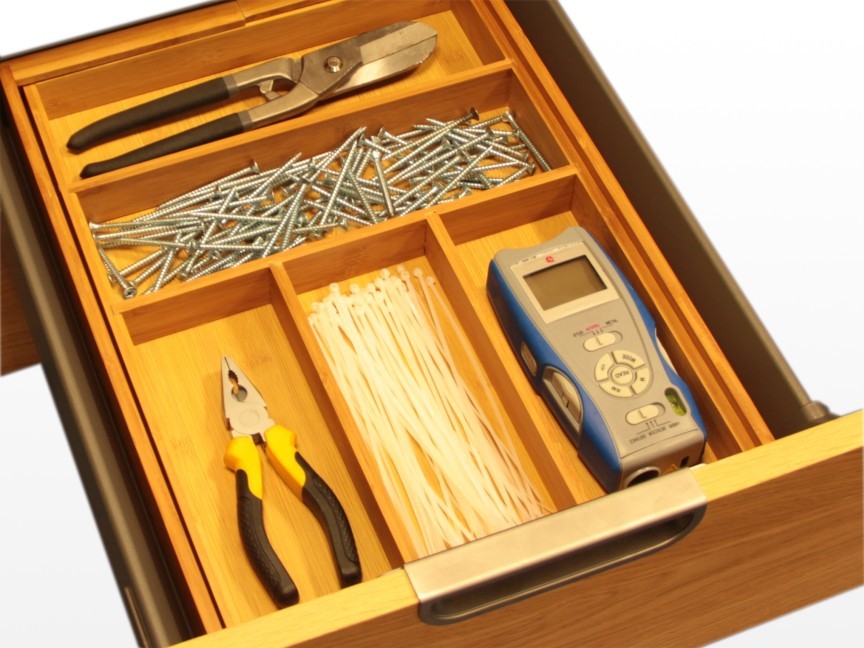 Can be used to declutter the workshops: store tools, screws, etc.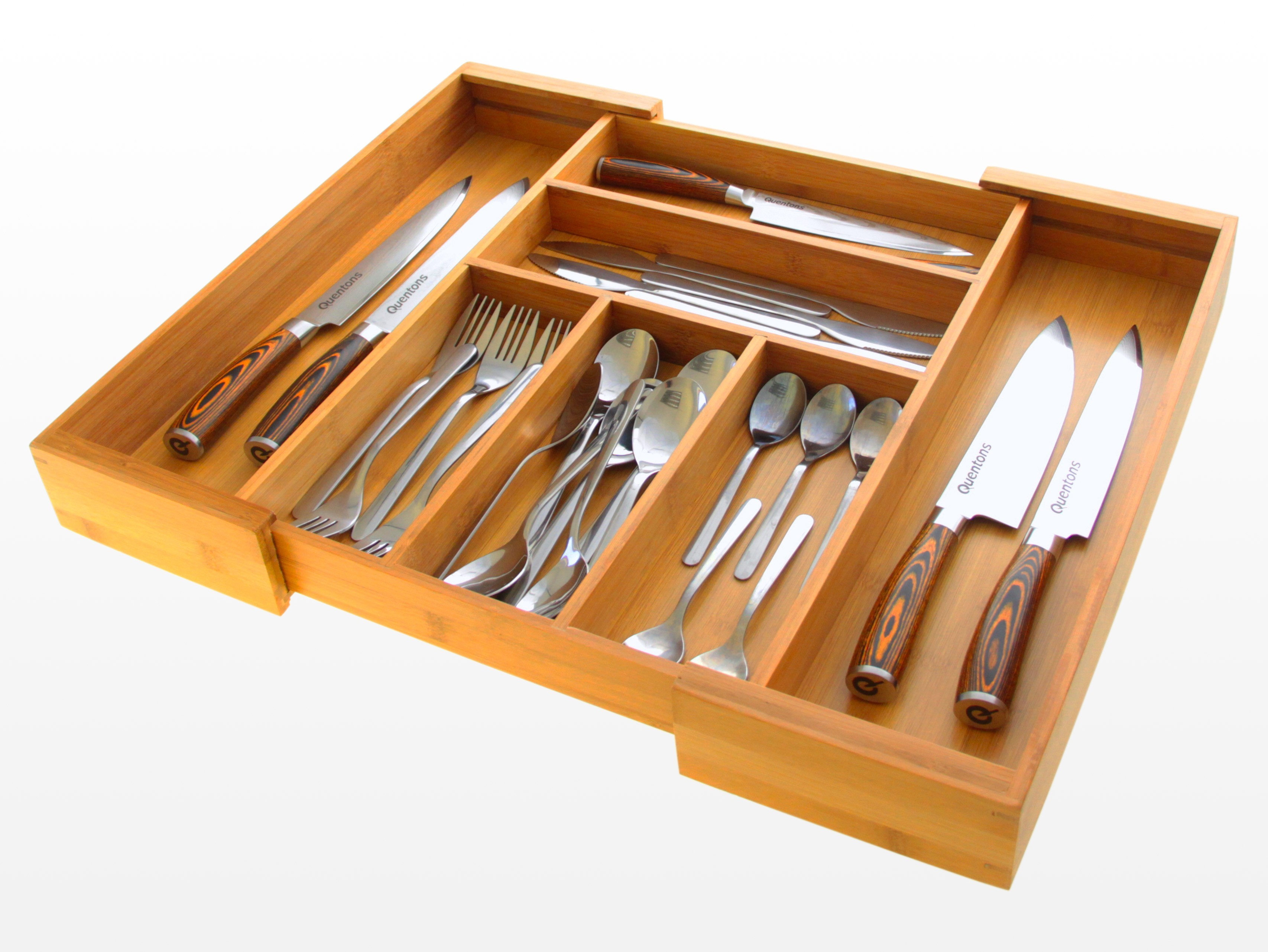 Great as a cutlery tray: rid yourself of that messy kitchen drawer with this elegant flatware option and make the process of searching for the right knife, spoon or fork quick and easy.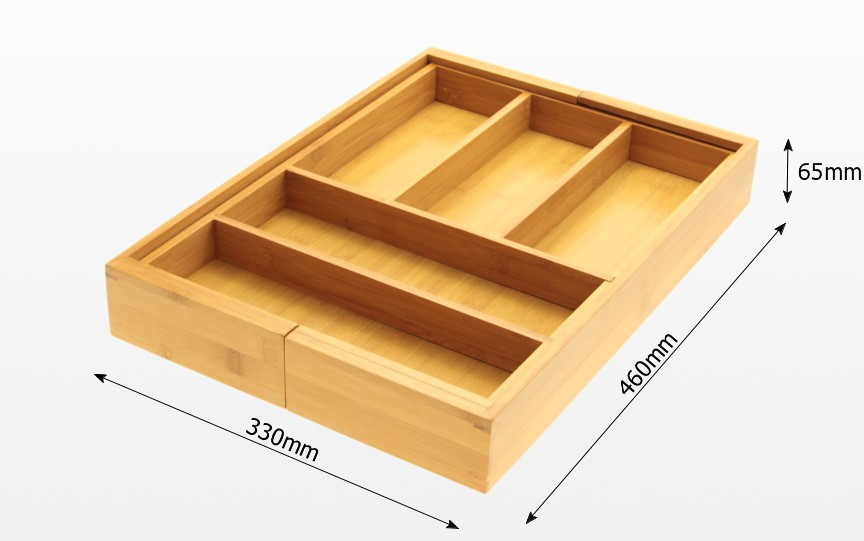 Customer Reviews