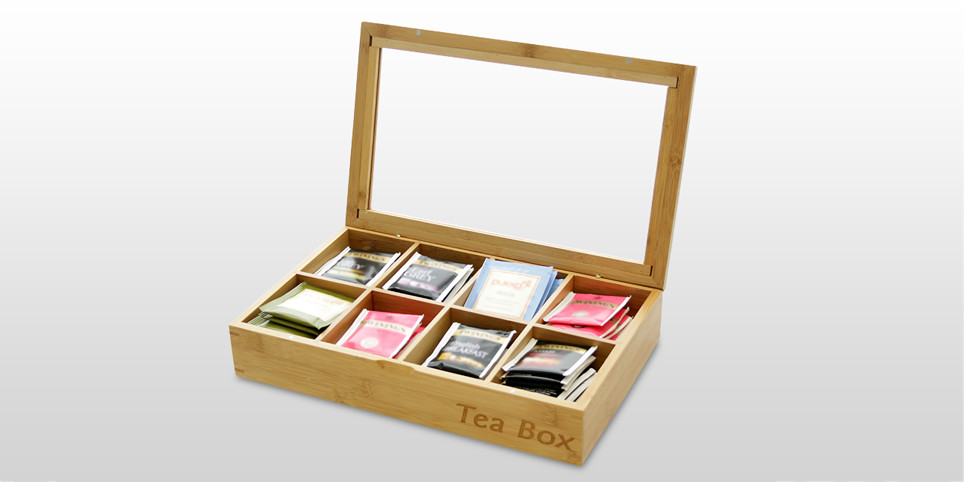 Tea Box, Tea Caddy (8 compartments)
Finger-sized indent for easy opening.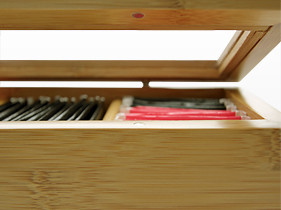 Magnetic lid ensure a tight shut, keeping your teas fresh.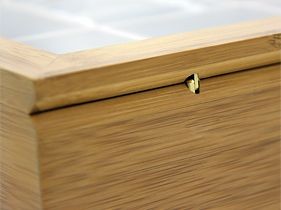 Sturdy brass hinge to withstand everyday wear and tear.
Glass lid means that you can instantly see what's inside.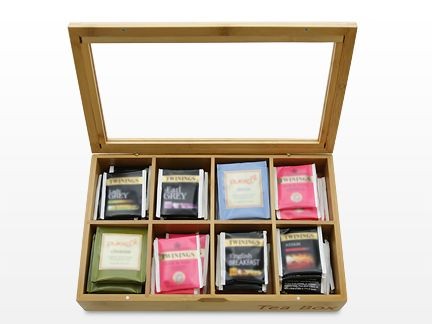 Eight compartments hold up to 10 teabags horizontally.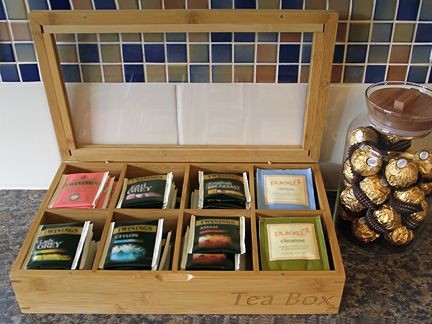 This lovely tea box is a novel solution way to dispose tea, coffee or sugar bags either in your kitchen at home or in the office.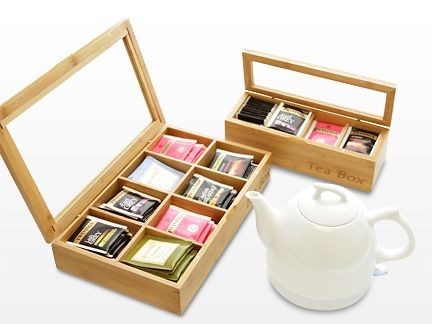 Choose between two teabox sizes: our bigger box has eight compartments for your tea and the smaller box has four sections.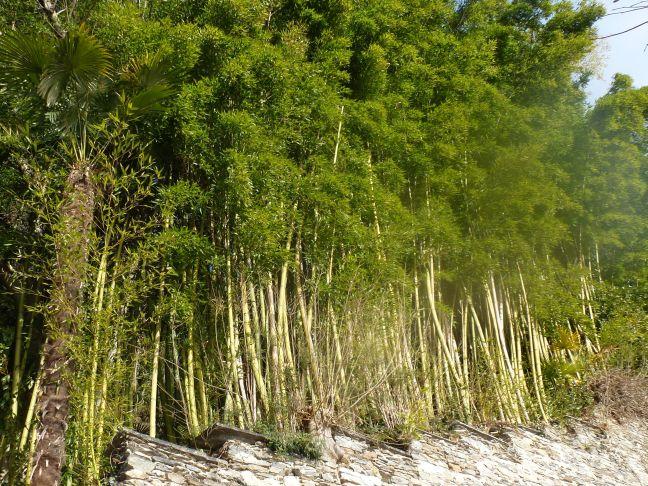 Be "green" in your home or office with our range of products that are made from 100% recyclable, eco-friendly and sustainable bamboo. Bamboo grows at rates of up to four feet a day, and harvested after only five or six years - a very short time compared with hardwoods that can take decades to grow.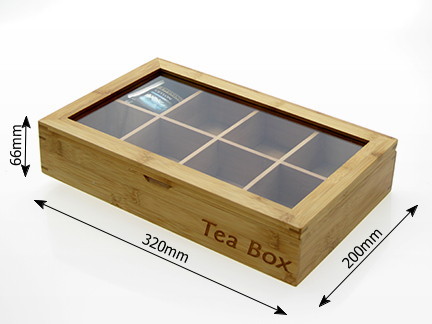 Customer Reviews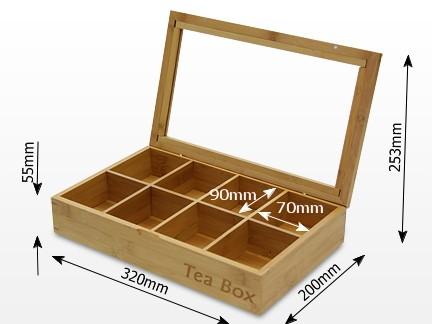 ! Please Note! Teabags of different brands have different sizes so please check, whether your favorite brand is suitable for this box. Compartment inner size is 90x70x45 mm.

360 degrees view